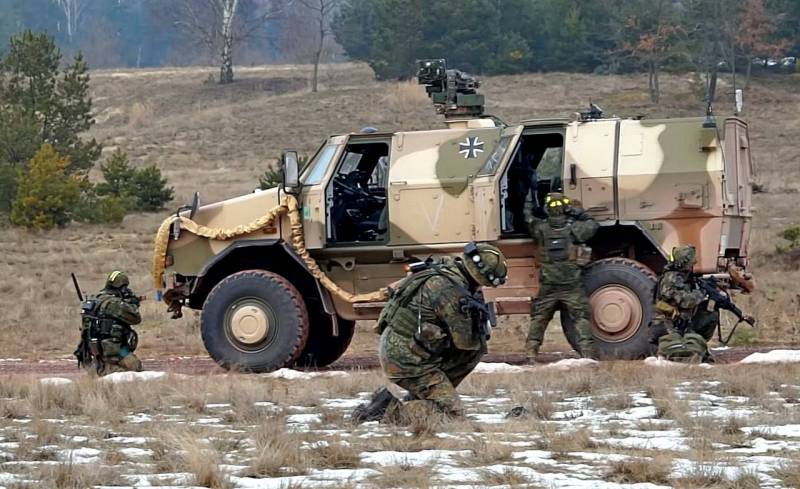 Kyiv continues to extort weapons from Berlin in any way possible to confront Moscow. Often, as a "second front", Ukraine uses interested German
politicians
.
Recently, the German magazine Der Spiegel published an article written by three members of the Bundestag. The parliamentarians criticized the German authorities, calling for sending as much military aid to Ukraine as possible, even to the detriment of their country's defense capability. This "patriotism" drew attention to the Ministry of Defense of Germany.
As for supplies from the warehouses of the Bundeswehr, we have approached the permissible limit
- said the head of the military department Christina Lambrecht.
The minister stressed that the Bundeswehr's own reserves (free resources) have run out and it cannot be further weakened. According to her, Germany still has to fulfill its obligations in the framework of interaction with NATO partners in Eastern Europe.
In addition, she indicated that her Ukrainian counterpart, Defense Minister Alexei Reznikov, is aware of Germany's limited capabilities. Lambrecht assured that she and Reznikov had a "trusting and constructive" relationship and that Berlin would continue to support Kyiv in the future.
It should be noted that criticism of the German federal government appears not for the first time. This has been observed for the last six months. In June, Lambrecht said without giving details that Germany was negotiating arms supplies to Ukraine with Poland, Greece, Slovakia and Slovenia, so that in exchange for theirs they would receive German weapons.