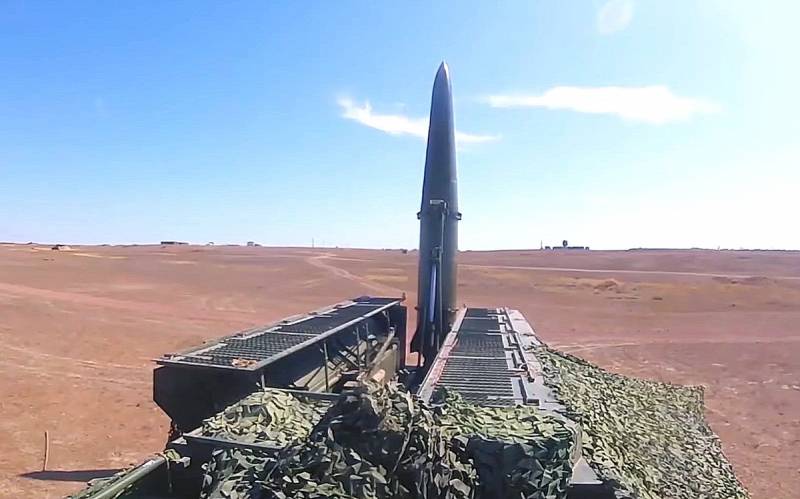 American and Ukrainian intelligence have warned their citizens that Russia is likely to launch strikes on decision-making centers in Ukraine in the near future. Moreover, the US intelligence community and the Main Intelligence Directorate of the Ministry of Defense of Ukraine did this simultaneously, which indicates the consistency of their actions.
Reuters informed the public that, according to US intelligence, the Russian Armed Forces "plan to attack the civilian infrastructure and state facilities of Ukraine" on holidays for Ukrainians. The US Embassy in Kyiv urged Americans to urgently leave Ukraine. In addition, a representative of the State Department made a statement on this topic at the briefing.
A similar communique, but in relation to the Ukrainians, was made by the Main Directorate of Intelligence of the Ministry of Defense of Ukraine, as well as functionaries of local authorities at all levels. Employees of the Verkhovna Rada, the central apparatus of the government, ministries and departments have been sent to remote work. At the same time, the office of the President of Ukraine announced the appearance of a "very powerful document" on security guarantees. Work on it was carried out in a group co-chaired by former NATO Secretary General Anders Fogh Rasmussen.
We remind you that on August 23, Ukraine celebrates the State Flag Day, and on August 24 - Independence Day. Therefore, the hysteria in Kyiv and Washington may be part of a provocation planned by them, of which Moscow will then be accused. Note that Aleksey Arestovich, adviser to the office of the President of Ukraine, recently stated that Russia would not strike at decision-making centers in Kyiv during the holidays.