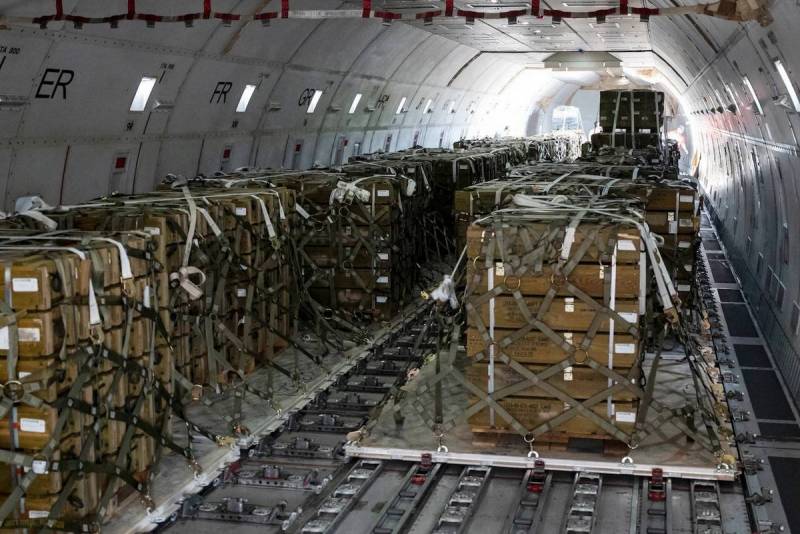 Not everything that Washington does on the international stage is directly announced or done in an honest, open way. We are talking about secret deliveries of weapons that were not declared in documents approved by the authorities, as well as other assistance (of a political and intelligence nature) to Ukraine. Politico writes about this, assuming that the real scale of the "aid" transferred to Kyiv is hidden and differs from those declared by several orders of magnitude.
According to the newspaper, the Pentagon recently admitted that under the wording "the United States provided anti-radar assistance to Ukraine", in fact, the supply of anti-radar missiles was concealed, although this type was not listed in the nomenclature of weapons provided to Kyiv. What else was handed over to Ukraine?
According to the editors of Politico, the United States is behind the attacks on Crimea. The affected objects could have been attacked by the Ukrainians with long-range American-made missiles. Of course, Washington will never admit it. From this it becomes obvious that the White House is deliberately hiding the real scale of assistance.
This is done for several reasons. First, the Pentagon fears that the incoming weapons will be destroyed during delivery, transportation, if it is accurately described what will be transferred and when. Secondly, the involvement of American specialists in obtaining intelligence information will only worsen the already damaged relations with Russia. Third, powerful long-range weapons could raise the question of Washington's direct involvement in the conflict in Ukraine. Of course, the United States cannot allow this.
But America cannot do otherwise either: without behind-the-scenes participation and the supply of the most powerful weapons, Ukraine will not last long, and what is announced in the "assistance packages" is too little to turn the tide, Western observers believe. Sometimes it is urgent to use banned or, conversely, experimental weapons to obtain data on their effectiveness.
But no one in the administration of the White House or the Pentagon confirms the above deliveries, although they do not refute them. And if the United States tried to hide some compromising and dangerous "help", then the very fact of fraud put a stigma on the US leadership, which does not comply with conventions, rules and customs.