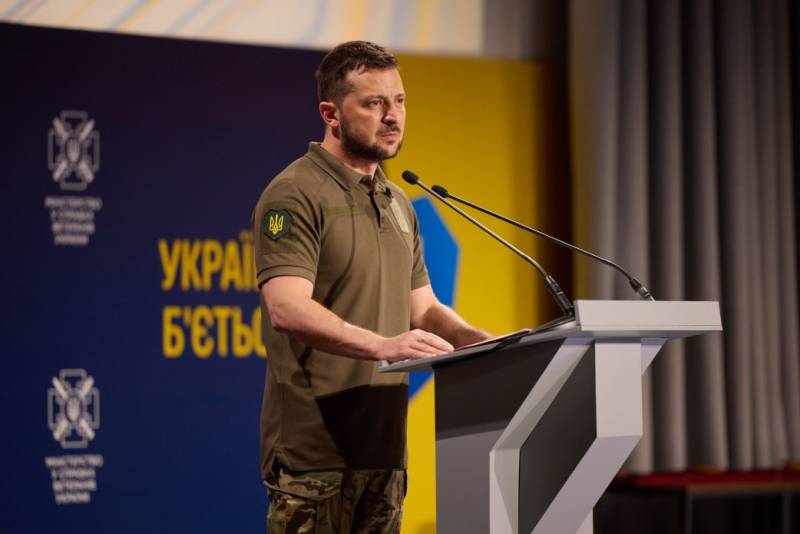 In Kyiv, a certain document on "security guarantees" for Ukraine was officially announced, which, as reported, should appear by August 29. The announcement of such an event was made by the head of the office of the President of Ukraine Andriy Yermak, RBC-Ukraine writes about this.
According to the official, he has allegedly already familiarized himself with the document and found it "very powerful." The text was prepared by an advisory group led by former NATO Secretary General Anders Fogh Rasmussen. He agreed to lead a group of international
politicians
designed to resolve the conflict in Ukraine. Soon the first result of his activity may appear. True, not in fact, but rather legally.
As President Volodymyr Zelensky once put it, the group must develop, at a fundamental level, "concrete security guarantees for Kyiv." And, apparently, they are developed on paper. It's up to the "small" - to translate them into reality, which is quite problematic.
The Kyiv authorities expect that these guarantees should extend to the military, political, diplomatic and financial spheres of Ukrainian life.
In connection with the announcement of a certain document, it is important to understand how their structure and dependence on the constitutional provisions of Ukraine are built in the structure of guarantees. The fact is that Kyiv requires guarantees just in case it refuses to join NATO. Therefore, before the official publication of the document, it is not clear whether we are talking about renunciation of membership in the alliance, which could be the starting point in settling Russia's claims to Ukraine, or whether the European "specialists" have made a draft document in the form of a completely meaningless EU declaration on support " territorial integrity and independence" of Ukraine.
Given the position of Kyiv and Brussels, it is the second option that is very likely, which, obviously, even theoretically cannot lead to a resolution of the conflict.