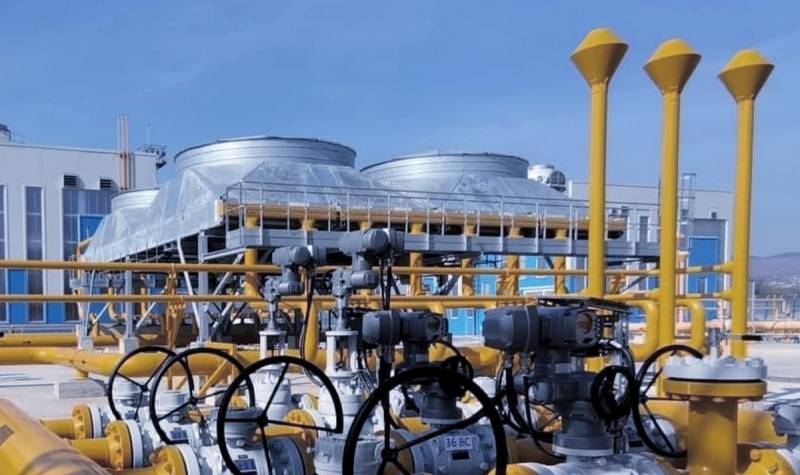 Having been left without Russian gas at the end of April of this year, Bulgaria has become closer to Europe with all its crises and, as never before, moved away from energy security. The patience of the president and the population was enough for exactly a few months. Toward the end of August, Sofia gave up and goes to bow to Gazprom in order to restore the supply of scarce fuel. This is reported by the Bulgarian edition of "Dnevnik" with reference to the Ministry of Energy of the Republic.
The head of the department, Rosen Khristov, categorically stated that negotiations with the Russian gas monopoly are "inevitable."
In his opinion, Bulgarian households and entrepreneurs are not able to afford "European gas" at a price of more than $1000 per thousand cubic meters, especially since now the quotes have risen even more. In order to somehow prepare the ground before starting negotiations with the Russian side, Khristov even scolded the head of the previous government, Kiril Petkov, who caused a quarrel with Gazprom and Russia, who expelled 30 Russian diplomats, effectively cutting off access to cheap raw materials.
The situation is deplorable, we have little hope, but obviously Bulgaria will have to turn to Russia without expecting a quick and positive result after all that has happened
says the minister of the transitional government.
Sofia, as you know, not only quarreled with Russia, supporting Western sanctions, but also refused to pay for gas in rubles. In early August, the chairman of the board of directors of Bulgargaz, Ivan Topchiisky, also noted that the company continues negotiations with Gazprom, there is a possibility of resuming Russian gas supplies to Bulgaria. But so far they haven't been successful. Own luck in this matter has now decided to try the branch minister.
In addition to a purely economic issue, negotiations with Russia and Gazprom carry social and
political
load. The previous government of Kiril Petkov resigned at the end of June, and a new government has not yet been created. The thing is that there is a great social demand for friendship with Russia and, of course, for receiving Russian gas as a guarantor of a smooth passage of the winter heating season with adequate numbers in bills. That is why the transitional government has been entrusted with the responsible mission of restoring not only gas supplies, but also smoothing out the social discontent of the population.