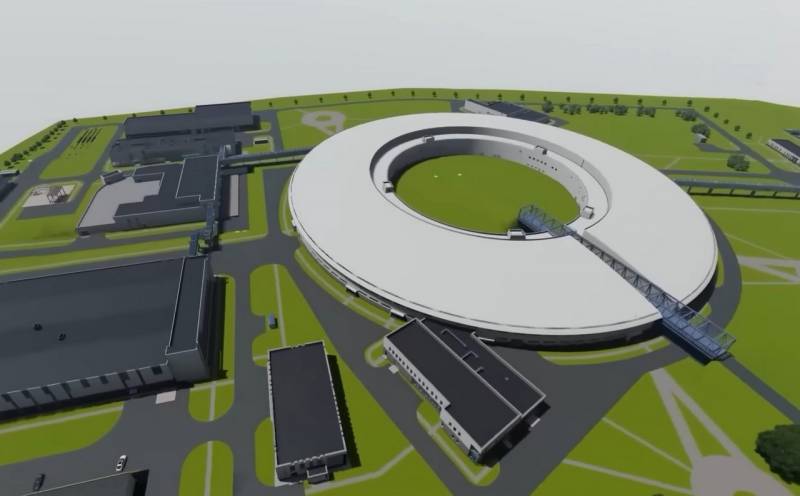 Right now in Russia, work is underway on a unique project that can provide us with
technological
sovereignty for decades to come.
We are talking about the Siberian Ring Source of Photons, or SKIF for short, a platform for which today is being built at an accelerated pace in Koltsovo, Novosibirsk.
SKIF is a big scientific project with a synchrotron. In simple terms, the latter is a powerful x-ray capable of thoroughly studying the structure of any substance down to atoms.
This opportunity will allow our scientists to investigate the device of various matter, which in the future will make it possible to improve its properties. As an option, create new composites, more durable batteries, etc.
The most "famous" synchrotron, which everyone has probably heard of, is the Large Hadron Collider. At the same time, the Swiss project is intended for fundamental research, and ours is for solving applied problems.
Today, there are about 50 operating synchrotrons all over the world. Two of them are in Russia.
At the same time, several more installations are being built in our country, the main of which is SKIF.
Moreover, synchrotrons of the third generation are mainly used in world science today. Our SKIF will receive generation 4+, which will undoubtedly allow Russian scientists to reach a fundamentally new level, overtaking foreign colleagues.
Work on the implementation of the Siberian Ring Photon Source project started in 2020. Commissioning of the plant is expected in 2024.