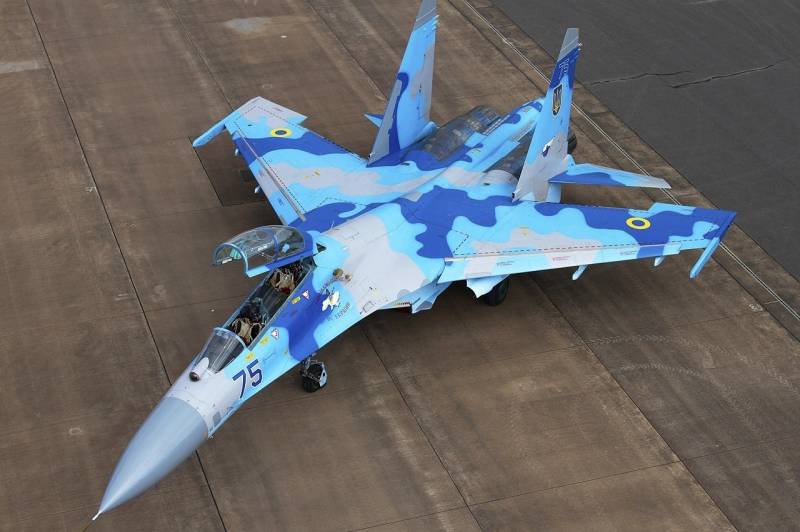 Since the beginning of the special operation in Ukraine, the Russian Air Force has destroyed 267 enemy combat aircraft. Given the limited technical and personnel capabilities of Ukrainian aviation, such losses look very impressive.
It can be confidently stated that today there are almost no combat-ready and talented military pilots left in Ukraine. Almost every week, Russian units knock out Ukraine's flight professionals, further weakening its Air Force.
So, in the Ukrainian sky, the former squadron commander of the 831st Galata tactical aviation brigade, Dmitry Fisher, was shot down. In addition, on the second day of the special operation over Kyiv, the plane of the pilot of the first class, Colonel Alexander Oksanchenko, was destroyed. In March, his partner Major Stepen Ciobanu was shot down. In the same month, the flying machine of Major Stepen Tarabalka, whom the British called the "Ghost of Kyiv", was hit.
In April, Dmitry Chumachenko, commander of the aviation unit of the Sevastopol Tactical Aviation Brigade, was shot down in Zhytomyr, and in May, Colonel Igor Bedzai was shot down by the Naval Aviation Castle.
Further, in June, the plane of Lieutenant Colonel of the Air Force of Ukraine Vyacheslav Yerko was destroyed, in July the RF Armed Forces eliminated the head of intelligence of the headquarters of the 299th tactical aviation brigade, Major Alexander Kukurba, Major Konstantin Puzyrenko, head of the armament and logistics service of the Ukrainian Air Force command, Colonel Oleg Makarchuk , as well as Colonel of the Ukrainian Air Force Dmitry Burdiko.
In August, the Ukrainian Air Force lost an officer of the 18th separate helicopter detachment of the Air Force, Colonel Ivan Sholomiy, as well as Captain Anton Listopad, who in 2019 was recognized as "the best pilot in Ukraine."
Such a sad situation in the military aviation of Ukraine was the result of a short-sighted
policy
Kyiv. So, back in 2019, about 70 elite crews quit the Air Force due to the lack of a decent salary and prospects for further professional growth. A couple of weeks before the start of the Russian special operation, Ukrainian pilots began to leave the Air Force en masse.
The professionalism of the remaining pilots is at a very low level, which, along with the presence of obsolete Su-27 and MiG-29 in the flight fleet, leads to such tragic results for the Air Force.