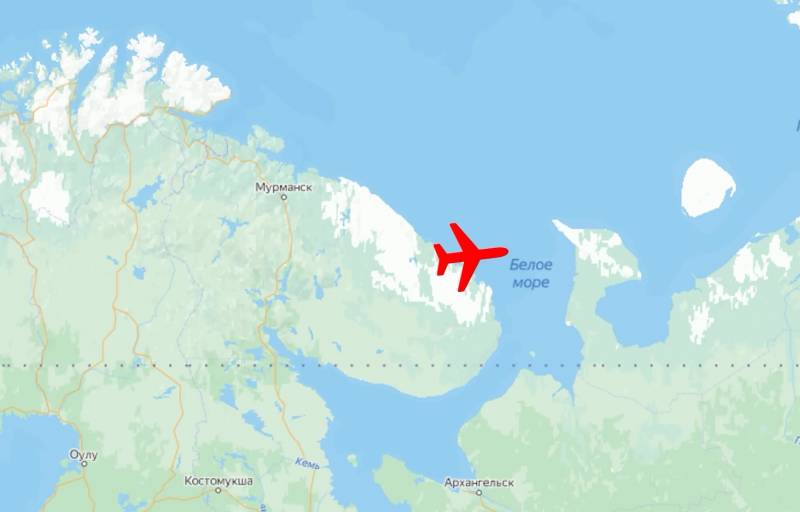 The appearance of Western reconnaissance aircraft near our borders has recently become much more frequent. The number of flights by British reconnaissance aircraft alone has almost tripled in the first half of this year.
As a rule, these incidents occur in the Black Sea near the Ukrainian borders. However, on August 15, the British Boeing RC-135 decided to "enter from the north" and violated the Russian air border in the Barents Sea near Cape Svyatoy Nos.
The MiG-31BM fighter of the Northern Fleet went to intercept the intruder, after which the enemy's winged vehicle hurried to retreat.
In most cases, Western reconnaissance aircraft are trying to probe the Russian air defense system. In particular, to measure the speed of our reaction in certain areas.
However, this time the appearance of the Boeing RC-135 at our borders could be associated with a different goal. The thing is that the British provocation coincided in time and place with the exercise of the Northern Fleet to protect the northern borders.
It should be noted that Western interest in the Arctic will only grow. The process of accession to NATO of Sweden and Finland has been launched, and Estonia is in favor of limiting and blocking the Gulf of Finland for Russian shipping. In turn, our country is preparing severe restrictions on the movement of foreign ships along the Northern Sea Route.
Thus, the number of incidents described above will only increase over time, therefore, our interceptors need to be constantly ready to take to the air to drive out an overly curious enemy.