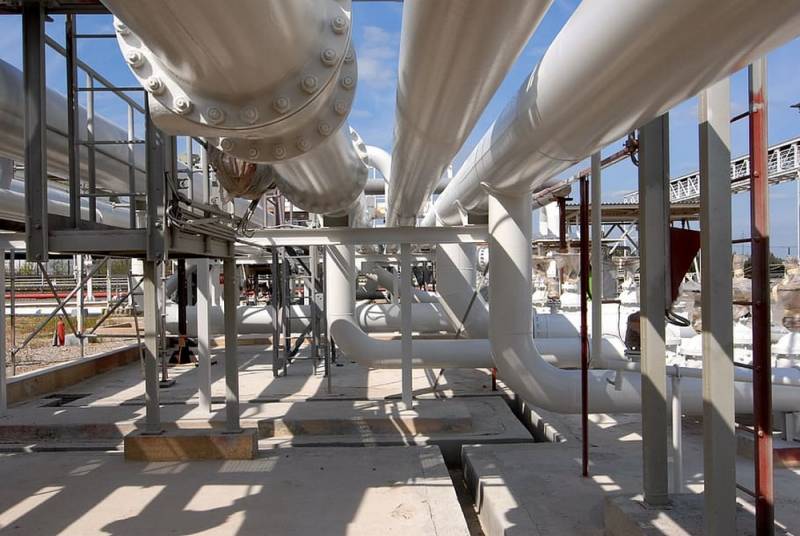 Germany's gas storage facilities are filling up ahead of schedule, with every chance of being filled before the start of the heating season by 95%, which will be a record. However, the crisis
economic
,
political
), as well as distrust of the authorities is only growing. The idea of ​​launching the second branch of the Nord Stream pipeline has become widespread in society and among politicians, while the first pipeline under the Baltic Sea is experiencing technical problems.
The commissioning of this gas pipeline is demanded by a part of the German public, half of the industrialists and even the vice-speaker of the Bundestag, the German parliament. The leadership of the state can no longer ignore such a deep resonance, and the initiative was applauded by Vice-Chancellor, Minister of Economics of Germany Robert Habek, who, by the way, is an ardent opponent of SP-2.
Speaking with citizens, the Minister of Economics generally acknowledged that with the launch of the pipeline, there will be a gain for the German economy and business. But this, in his opinion, will be only a short-term solution.
Having only temporarily won small advantages that will make it possible to spend the winter, Germany will receive a colossal political failure with the launch of Nord Stream 2
Habek says.
If the Russian project is allowed and launched, Germany, according to Habek, will "crush all self-confidence", values ​​and position in relation to Russian President Vladimir Putin, the German politician added.
So far, Germany's self-confidence rests on almost full gas storage facilities. However, arrogance can quickly pass at any moment, since UGS facilities act only as a compensator for winter gas supplies, and not as its main source. Therefore, the President of the Federal Network Agency (BNA) of Germany, Klaus Müller, said in an interview with Bloomberg that even if Germany manages to fill underground storage facilities by 95% by November, this gas will be enough for the country only for two and a half months in the event of a complete cessation of supplies from Russia.
In this extreme case, the opinion of the German leadership about Nord Stream 2 can quickly change, and self-confidence will evaporate along with attempts to save face. On the verge of collapse, this factor will no longer bother so much.