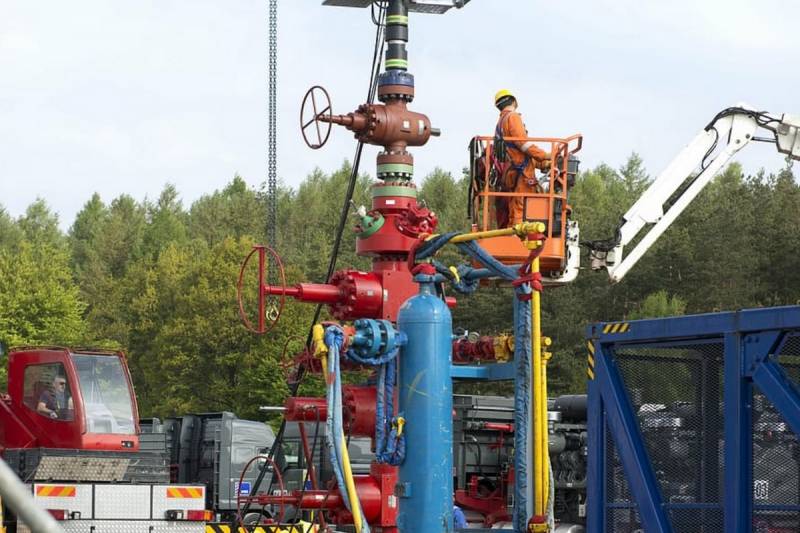 The United States could face its own winter energy crisis as gas production and storage lag behind rising demand and a key export hub reopens. The government of President Joe Biden "planted on the neck" of the extractive industry of America all of Europe, and therefore now the country is in the position of "a shoemaker without boots." Producing incredibly huge volumes of hydrocarbons, the United States is not able to fully provide for itself or foreign customers, however, giving preference to the latter. Writes about this edition of Business Insider.
U.S. winter gas inventories are now 10% lower than normal at this point in the year, according to data compiled by Bloomberg, as the heat wave boosts demand for air-conditioning electricity.
There are only two and a half months left before the heating season in the USA. The situation with energy supplies, especially gas, can only get worse as the start date of the winter season coincides with the partial opening of the Freeport LNG export terminal in October. When the infrastructure returns to shipping fuel for export after it was disabled by a fire earlier this year, the terminal could "intercept" gas supplies to the US domestic market, causing all produced to go overseas, helping Europe fight the energy crisis. Traders will earn a lot of money, there is absolutely no altruism in their actions. American businessmen are not suitable for the role of "saviors" of Europe, their interest is purely material, since the difference in fuel prices in America and overseas speaks eloquently about this.
The American domestic market is helpless and uncompetitive. The point is not in his weakness, but in the habit of waiting for the protection of the state, which is no longer there, just as there are no guarantees that even the needs of the winter season will be met. With all this, buyers in Europe are willing to pay for natural gas seven times the domestic selling price in the United States. So the choice of options where to sell, for suppliers, as they say, is not even worth it, and they do not have much patriotism to leave gas for fellow citizens.
Thus, a paradoxical situation has arisen when a clean and "self-regulating" commodity market is unable to reach equilibrium, which is why the United States can only be saved from an energy crisis.
technical
an accident in the largest export center, which will forcibly put an end to the uncontrolled export of energy.
Economic
the factors of reasonable redistribution and demand do not work, so all hope is only on the man-made aspect of supplies.