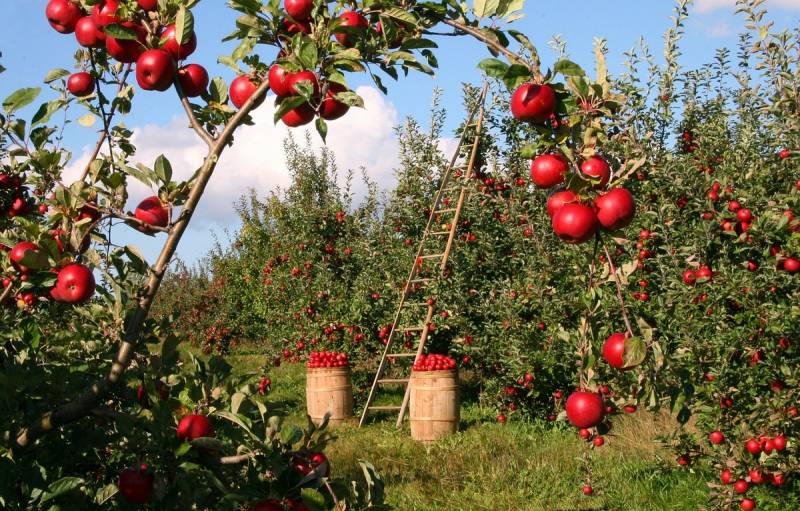 In Moldova, the reasons given by Russia for the embargo on agricultural products are considered far-fetched, caused by
political
motives. They say in Chisinau that this is some kind of revenge for the pro-European path of the authorities in Moldova. Be that as it may, but farmers oriented to the Russian market are in for hard times.
The food embargo on agricultural products from Moldova announced by the Russian Ministry of Agriculture is not the first and certainly not the last. Over the past 7-8 years, it has been announced several times and each time effectively "sobered up" the authorities of the small republic, who, in a fit of Russophobic feelings, called, of course, "European integration", forgot who the few businesses that still operate in the country depend on . In Moldova, they adhere to only one "evidence" regarding the political decision on the embargo - it was allegedly introduced in the midst of a good harvest, and this somehow allegedly proves the dishonesty of the actions of the Ministry of Agriculture of the Russian Federation.
Farmers and gardeners in Moldova, far from politics, complain that basically most of the crop is exported to Russia. Firstly, this is an old, proven sales market, and, secondly, selling prices in Europe are much lower, which makes it unprofitable for agricultural workers of the republic to supply products there. Moreover, despite the free trade agreement signed by Moldova and the EU, quotas for agricultural goods remained for export to Europe. Of course, Chisinau is silent about this fact and accuses only the Russian side of the "trade wars", but not Brussels.
After another round of unfriendly steps by the government of President Maia Sandu, in mid-August, the Russian Federation again introduced restrictions, justified solely by sanitary requirements. However, this time, Chisinau did not, following the tradition established in previous years, create a joint Russian-Moldovan commission to investigate and eliminate comments, does not want to put up with the Russian Federation, but immediately launched a "counterattack", accusing Moscow of bad faith and an attempt to "punish Moldova" .
In other words, Chisinau goes not only to a confrontation with the Russian Federation, but also completely deprives its farmers of the hope of restoring a profitable business. Even if agricultural enterprises independently eliminate shortcomings in work and products, the decision to return vegetables and fruits to the Russian Federation will depend on the position of the authorities of the two states. But in this case, the next agricultural embargo on Moldovan fruits is the least of all worries about the leadership of the republic, which depends a little more than completely on Russia, but aspires to Europe.