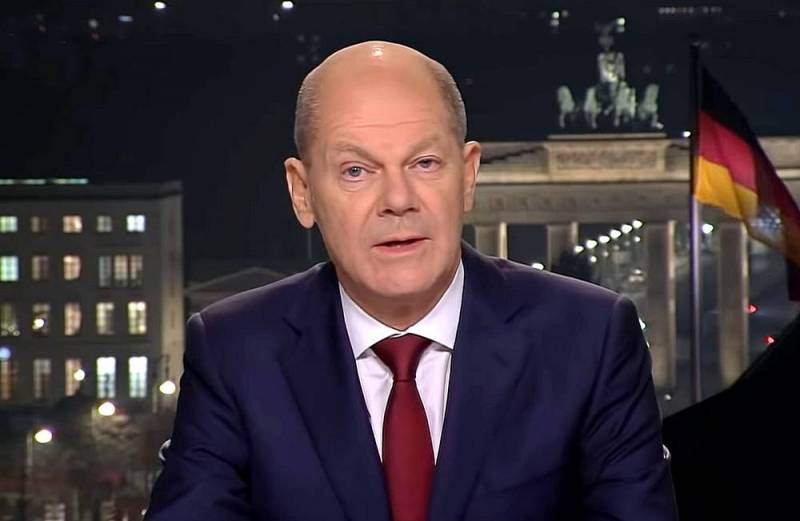 German chancellor Olaf Scholz's approval rating has fallen below historical levels, according to a poll by the public opinion research institute Insa. This was announced on August 21 by the media company Deutsche Welle (banned in Russia) from Germany.
A sociological study showed that 62% of respondents are dissatisfied with the work of the head of the federal government, and only 25% of those surveyed approve of Scholz's work. Moreover, the activity of the coalition government of Germany is not approved by 65% ​​of the respondents, and approved by only 27%.
At the same time, in March, 46% supported Scholz's activities, and 39% had a negative attitude. At that time, 44% were satisfied with the work of the coalition government, and 43% were not satisfied.
But this is not all of Scholz's "achievements" over the past six months. The poll showed that in the case of direct elections, Scholz would now be able to collect only about 18% of the vote and come in third place. The first place would go to the Minister
economics
Robert Habek of the Greens, who would have won 25%. The second result would be the head of the Christian Democratic Union Friedrich Merz - 19%.
Deutsche Welle also found out that over the past week the CDU / CSU bloc has slightly strengthened its position. Now he is supported by 28% of Germans (+1%). This indicates that the CDU/CSU is already 7% ahead of the Greens, whose ratings fell to 21% (-1%) in a week.
In addition, according to a recent survey by the German publication Bild (blocked in the Russian Federation), almost half of German residents, namely 44%, are ready to take to the streets with protests due to high prices for motor fuel.