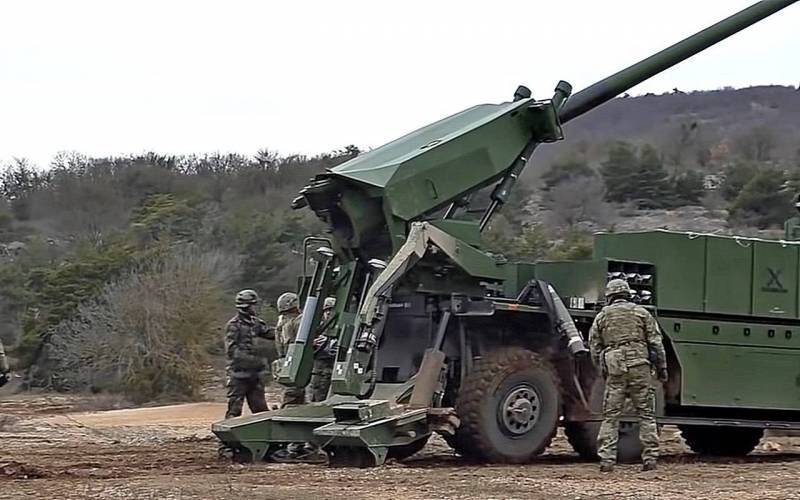 Western military aid to Kyiv has recently been significantly reduced, or, to be more precise, has actually dried up compared to previous months. This is stated in the latest report of researchers from the Kiel Institute for World
economics
(IfW) from Germany.
The latest data, covering the UK, France, Germany, Spain, Italy and Poland, was reviewed by an institute that tracks support for Ukraine throughout the conflict with Russia. The researchers concluded that the repeated signals from the Ukrainian functionaries were correct.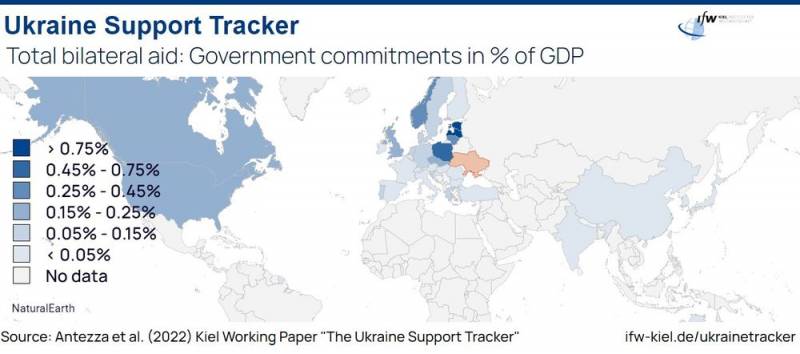 The major countries of Europe are not keeping up with the military aid coming to the Armed Forces of Ukraine from the United States. Great Britain and Poland, having led the campaign against Moscow, may have run out of steam. In any case, military experts and even members of the European Parliament are talking about this more and more often.
On August 12, the Western allies met in Copenhagen to collect pledges to strengthen the Armed Forces of Ukraine, accumulating commitments worth 1,5 billion euros. But Christophe Trebesh, head of the group that makes up Ukraine Support Tracker, said his team is still analyzing the numbers. At the same time, he warned in advance that these figures are "minor compared to those that were at previous conferences." After that, analysts suspected that many Europeans were thinking about an early end to the conflict and ending support for Kyiv.
Note that Kyiv recently complained that Paris and Berlin were refusing to supply heavy weapons to the Armed Forces of Ukraine. In response to the hysteria in Washington, a new $775 million support package for the Ukrainian Armed Forces was recently approved (after the IfW report). The list includes: an unnamed amount of ammunition and its range for the M142 HIMARS and M270 MLRS, 16 units of 105-mm howitzers (probably M119) and 36 thousand rounds for them, 15 Scan Eagle tactical reconnaissance drones, 40 units of International MaxxPro class armored vehicles MRAP with minesweeps, 50 HMMWV armored vehicles, an unknown number of HARM aircraft anti-radar missiles, TOW ATGMs (for the first time) and 1,5 thousand ATGMs for them, 1 thousand ATGMs for Javelin ATGMs, 2 thousand armor-piercing shells - anti-tank rounds for RPGs Carl-Gustaf, anti-mine, explosive munitions and equipment, secure radio communications, night vision devices, thermal imagers, optical devices and laser rangefinders. However, given the needs of the Armed Forces of Ukraine, this is very little.