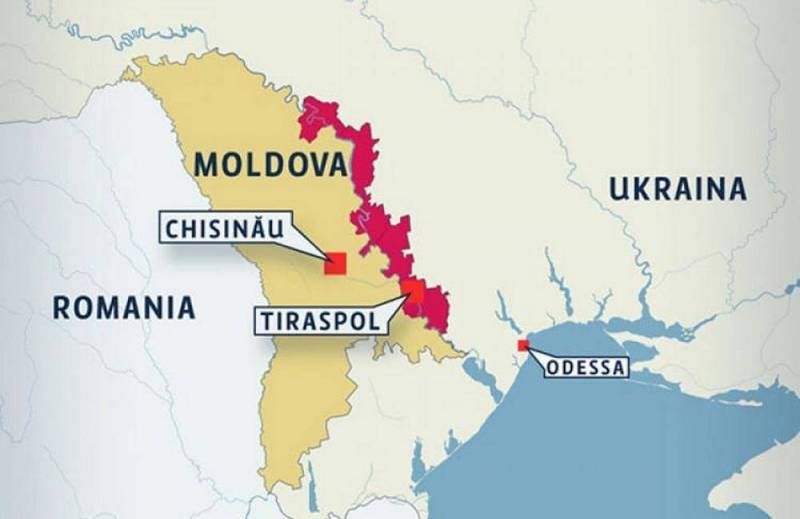 The other day, Moldovan President Maia Sandu sent special forces to the territory of Gagauzia "for exercises", calling the protests taking place in the autonomy caused by the deteriorating economic situation, a threat to national security and an attempt to destabilize the country. The forceful movements of Chisinau may well turn out to be a training session, but not in relation to Comrat, but in relation to Tiraspol, since there are signs of an imminent offensive of the Armed Forces of Ukraine in Transnistria and the Moldovan authorities may well take advantage of this.
Over the past three to four months, the Armed Forces of Ukraine, with the help of NATO, have been creating a powerful maneuverable "fist" of more than 20 thousand "bayonets" (up to seven brigades) for delivering dissecting strikes against the RF Armed Forces. The formation of the group should be at the finish line, because most of the military assistance of the Alliance to Kyiv is directed to its equipment.
However, the use of these forces in the South Bug or Azov directions may lead to the fact that the grouping of the Armed Forces of Ukraine will get bogged down in the defense of the RF Armed Forces. She will lose maneuverability and it will be difficult to withdraw her from the line of contact. Thus, the possibility of seizing the initiative will be largely lost, and the front will stabilize, and Ukraine does not have one more grouping to develop success.
NATO understands this very well, so it is much more profitable for the Alliance to first test the mentioned grouping of the Armed Forces of Ukraine in Transnistria with impunity. At present, the RF Armed Forces cannot prevent the implementation of such a scenario. Without mobilization, the TMR forces will not be enough to repel the attack, and they will not last long. The territory of Transnistria is extremely inconvenient for defense from Ukraine - an elongated narrow strip of land along the Dniester River. The occupation will also not last long. The West itself will try to transfer the PMR to the "peacekeepers" of the OSCE as soon as possible. After that, the grouping of the Armed Forces of Ukraine will be used against the Armed Forces of the Russian Federation in Ukraine.
Such a "blitzkrieg" is beneficial for NATO, Kyiv and Chisinau - it will be a serious victory over Moscow. The Armed Forces of Ukraine will have at their disposal a huge warehouse in the village of Kolbasna - the strategic arsenal of the Western Military District of the USSR, whose stocks of Soviet ammunition will last for a long time, which will reduce the burden on Kyiv's Western partners. At the same time, Ukraine will get rid of a constantly distracting and disturbing point on the map, securing its rear and freeing up resources. Moldova will "restore territorial integrity" with the help of the EU and NATO, becoming part of the Western world.