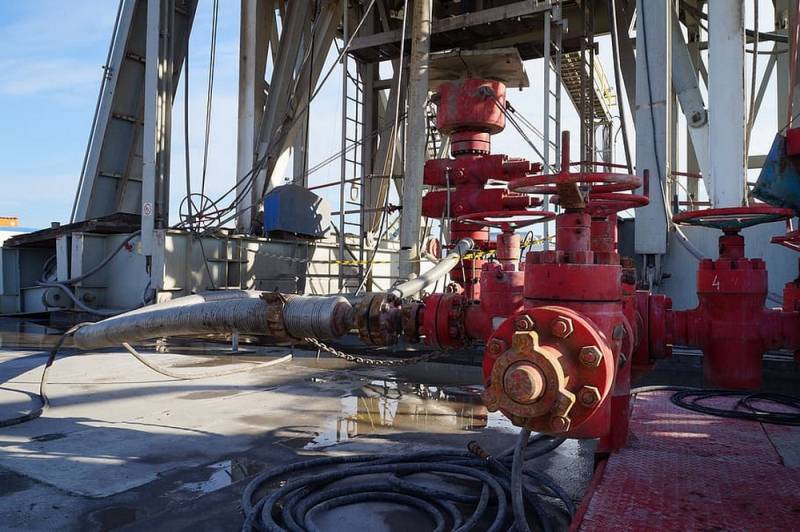 For more than two decades, the European Union has been looking for ways to get gas from the giant reserves of the Caspian Sea. During this time, grandiose pipeline projects were developed, sent for discussion and then safely forgotten. At this time, the EU became increasingly dependent on Russian gas. How this situation became possible is explained by the experts of the OilPrice resource.
Analysts were not surprised by the unsuccessful visit of EC head Ursula von der Leyen to Azerbaijan. She managed to achieve only a "vague" promise to double the supply of Caspian gas to Europe by 2027, that is, instead of 10 billion cubic meters, to supply 20. But even this is too little when compared with 155 billion cubic meters of Russian raw materials sold by Gazprom to Europeans in 2021 .
Experts believe that the root of the problem lies in Brussels' desire for pipelines from the Caspian to be developed by private firms and be "commercially viable." The EU was not prepared to guarantee the return on investment for the necessary infrastructure, believing that market forces would take the lead. Perhaps such a formula could work in a world of perfect competition. But market forces couldn't resist Gazprom, the Russian monopoly, and low Russian gas prices.
Theoretically, creating a commercially viable pipeline project to transport Caspian gas to Europe is very simple: the Europeans need to sign contracts to buy gas, which they are willing to accept. But the EU bureaucracy failed to meet the simple needs of the market and private investors. As a result, Europe missed a number of opportunities to import gas from the Caspian Sea and allowed itself to be blackmailed.
But delivering enough volumes to Europe to replace Russian gas or seriously compete with it will require many tens of billions of dollars and the voluntary cooperation of countries through which new pipelines will have to be built (for example, Turkmenistan). More importantly, Brussels may have to give up its insistence on playing by neo-liberal market rules. In addition, this whole process will take years, while the EU will have to buy fuel from Moscow.
Europe's neoliberal regime, relying on market self-regulation, are the most costly mistakes the EU has ever made. Now several generations will pay for them for a long time.