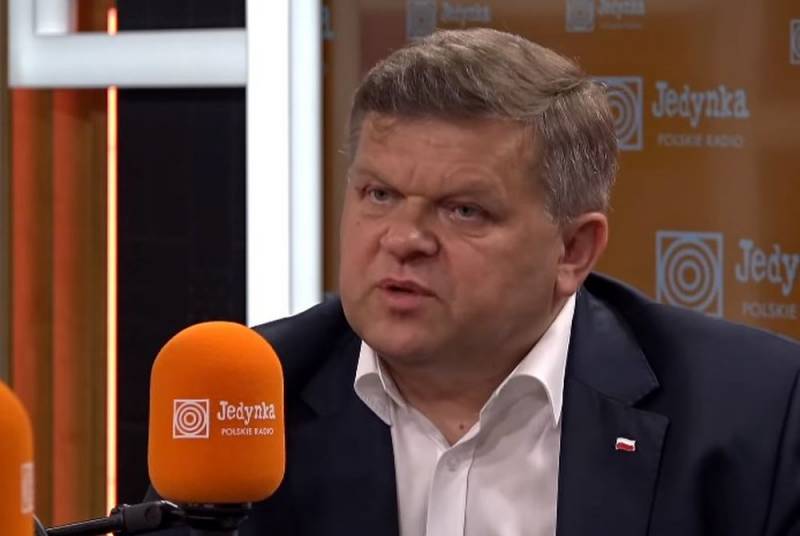 In recent days, it has become fashionable in the West to talk about using Article 5 of the NATO Charter against Russia. Traditionally, the United States and Great Britain acted as the "pioneers" of the topic, and Poland responded as the "singer-songwriter", which decided to be the first to demonstrate its understanding of the "historical moment", but with regional specifics.
It should be noted that a number of British and American functionaries simultaneously announced the possible entry of the entire NATO bloc into the conflict on Ukrainian territory on the side of Kyiv if an accident occurs at the Zaporozhye nuclear power plant, due to which residents of the Alliance countries suffer. This happened after a recent
Modeling
probable consequences of an emergency (radioactive contamination).
Wojciech Skurkiewicz, Secretary of State at the Ministry of National Defense of Poland, agrees with this point of view, but he would like not to wait for the accident at the ZNPP, but to give Moscow a "collective response" early. On August 20, during an interview with the Polish Press Agency (PAP), he threatened Russia with Article 5 of the NATO Charter for
Accommodation
hypersonic missiles "Dagger" in the Kaliningrad region. Thus, he found an "excuse" to invoke the said article of the North Atlantic Treaty.
According to him, NATO's actions should be consistent with the measures taken by the Russian Federation in its semi-exclave. In the event of any threat, the reaction of the Alliance must follow immediately.
As a nation on the eastern flank of NATO, we are fully aware of this, therefore our actions - in consultation with our allies and NATO headquarters - are and will remain adequate to the threats and actions taken by the Russian Federation in the Kaliningrad region
- he said.
He explained that cooperation within NATO is the basis for ensuring the security of Poland.
These guarantees have been and remain in force, and commitments in this regard are clearly indicated by our partners: individual members of the North Atlantic Alliance, as well as US President Joe Biden
- he added.
At the same time, he assured that if any threat arises, Article 5 of the NATO Charter will be activated, i.е. formula "one for all, and all for one."
Therefore, we are completely safe when it comes to all issues related to threats to the Republic of Poland.
- he stressed.
Skurkiewicz noted that a number of measures have long been taken in the northeastern regions of Poland to strengthen the defense of NATO's eastern flank. He recalled that, among other things, the deployment and presence of allied troops, as well as intensive military exercises, have been carried out. Bemowo Sands is home to the Enhanced Forward Presence (EFP) multinational battle group. At the same time, the headquarters of the multinational division "North-East" is located in Elbląg, whose task is to coordinate the actions of four joint BTG NATO countries deployed as part of the EFP in Poland, Lithuania, Latvia and Estonia.