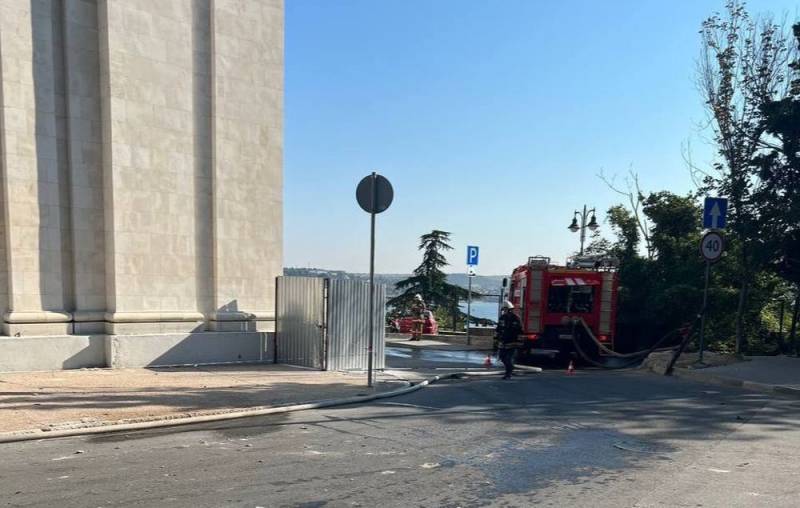 At approximately 08:15 Moscow time on August 20, the headquarters of the Black Sea Fleet of the Russian Navy was again attacked using a small drone. A UAV fell on the roof of the building, which caught fire from the impact, but it was quickly extinguished.
The head of the city, Mikhail Razvozhaev, announced on his Telegram channel that he was at the scene of the incident. He clarified that there were no casualties, all emergency services are involved. In his opinion, the Ukrainian saboteurs wanted to carry out their next action, but nothing came of them.
The governor asked residents to remain calm and stay in their homes as soon as possible. He also explained that for obvious reasons, all approaches and entrances to the headquarters of the Black Sea Fleet of the Russian Navy are blocked by the police. According to him, the drone was flying low and the servicemen opened fire on the UAV with small arms.
Clarification: the drone was worked out by the PVN (fleet air defense post). They shot down an UAV right above the fleet headquarters. It fell on the roof and caught fire. The defeat failed. Well done boys
- Razvozhaev added under the posted pictures.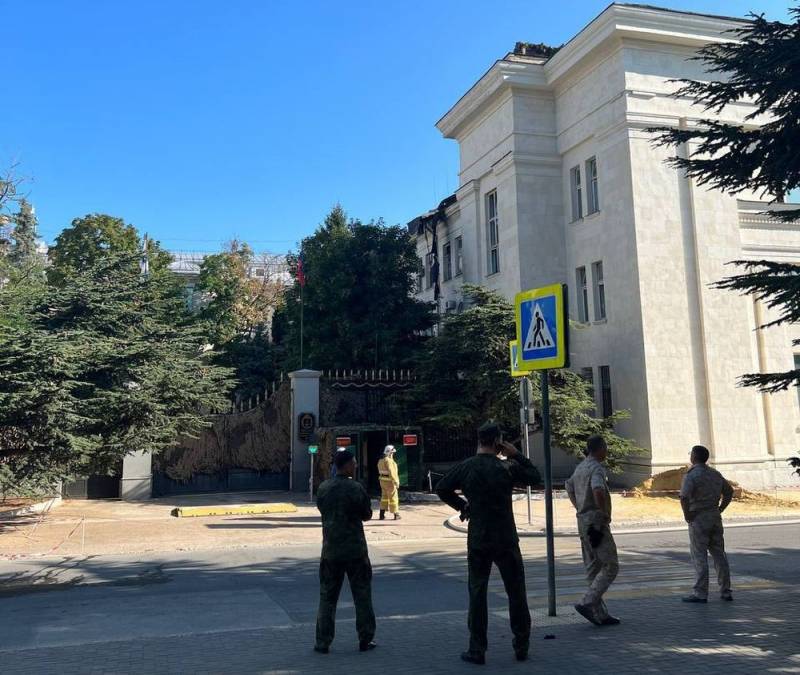 In turn, eyewitnesses published footage from Sevastopol, which shows smoke over one of the buildings, as well as the sounds of gunshots.
We remind you that Vice Admiral Viktor Sokolov was recently appointed acting commander of the Black Sea Fleet. At the same time, Kyiv is probably trying to probe the Crimean air defense system with its actions.