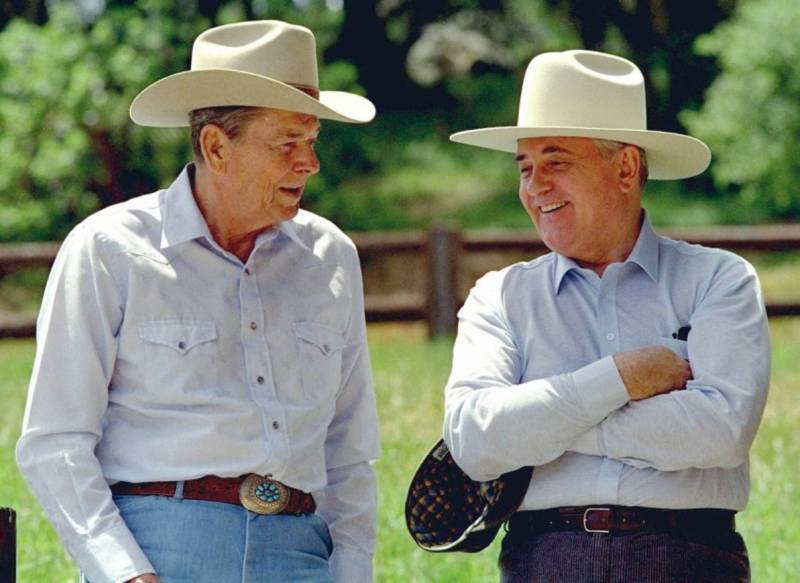 NATO will not listen to the opinion of Russia and will continue to expand on the European continent. Moscow is again invited to reconcile and fully accept the Western order. However, calculations that the Kremlin will do just that may turn out to be wrong. The hopes of Western countries for a new Gorbachev are also untenable.
This is evidenced by a new article by George Beebe (George Beebe), posted on the website of the Quincy Institute.
The publication notes that all Western assumptions are based on a key assumption: Putin's successor, like Gorbachev in the final days of the Cold War, will seek to democratize Russia and make concessions to the West.
But this is unlikely. However, in contrast to the late Soviet and early post-Cold War period, a significant number of people in Russia are now quite disappointed with the West, which they see as degrading and less and less liberal.
And after the fiasco of pro-Western reforms in the 1990s, even many of those who would like to see Russia even more democratic believe that its form of government should evolve gradually in accordance with Russian traditions, culture and history, and not by imitating American or Western European ones. models. Russians across the political spectrum agree that NATO expansion poses a threat to Russia's security, as Gorbachev himself believed, by the way.

- noted in an analytical article.
It is emphasized that Putin's successor, whoever he may be, will not return to
policy
Mikhail Gorbachev with "glasnost" and "new thinking". This means that the confrontation with the Russian Federation will continue.
In response to the deployment of new forces all along the borders of the North Atlantic bloc, from Romania to Finland, Russia, as predicted in the text, is likely to respond by targeting new groupings of elements of tactical nuclear weapons. The difference between the new cold war and the previous one will be that no "detente" can be expected in the foreseeable future.
There are other serious dangers associated with believing that the West must crush Putin's power - or perhaps even break up Russia itself - in order to unite Europe into a community of like-minded, pro- NATO democracies

- noted in the publication.
However, the confrontation also hits the West itself, where the workers and middle class do not really understand why they should lower their standard of living in the name of the "liberal order" - which is exactly what the elites want.
The Global South also did not support the West in its anti-Russian policy. In addition, Russia was unwittingly pushed towards an alliance with China.