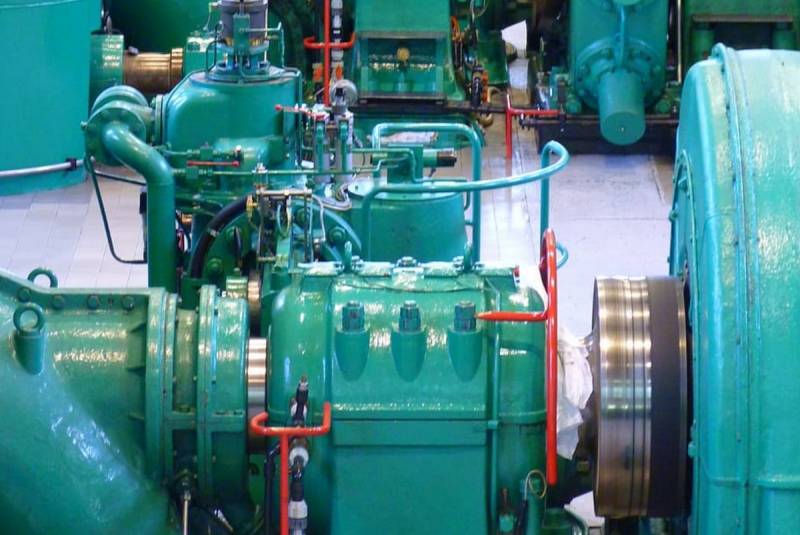 The once friendly and loyal partners in the energy sector, Russia and Europe, are getting further and further apart, the conflict goes beyond all possible boundaries, reaching its climax. The Russian supplier, Gazprom, once regarded as a benchmark of stability and reliability, is now viewed as an "enemy" and supplies only bad
news
for the EU. Yes, and it is strange to be the standard of reliability, when all conceivable and unthinkable sanctions have been introduced against the company.
This time, representatives of the holding officially announced that in addition to the planned ten-day repair, which took place in mid-summer and greatly frightened Europe and the global market, the company plans to completely shut down the Nord Stream gas pipeline for three days for additional repairs and scheduled preventive maintenance of the only pipeline operating today turbines Trent 60, remaining in service. In fact, the company decided to try to repair the unit on its own, which has been bearing the burden of maintaining a minimum pressure in the main pipeline for more than a month.
Trying to somehow calm the market and customers, Gazprom, in its official message distributed through the company's social networks, notified that all actions would be completed on time and that qualified Siemens specialists would take part in the repair.
Upon completion of work and recorded no damage, gas transportation through the pipeline will be restored to the previous level of 33 million cubic meters per day
- experts of "Gazprom" predict.
Despite the fact that there were no such risky repairs before, especially after the traditional summer maintenance, this time the holding refers to some Siemens standards, which require a shutdown and scheduled inspection of the turbine every 1000 hours of operation. It is supposed to inspect the body for cracks, deformations and burns, the presence of leaks. The air flow control system will also be tested.
The representatives of the holding did not specify why scheduled repairs every 1000 hours were not carried out earlier. Meanwhile, the price of gas in Europe has reached 2670 dollars per thousand cubic meters.