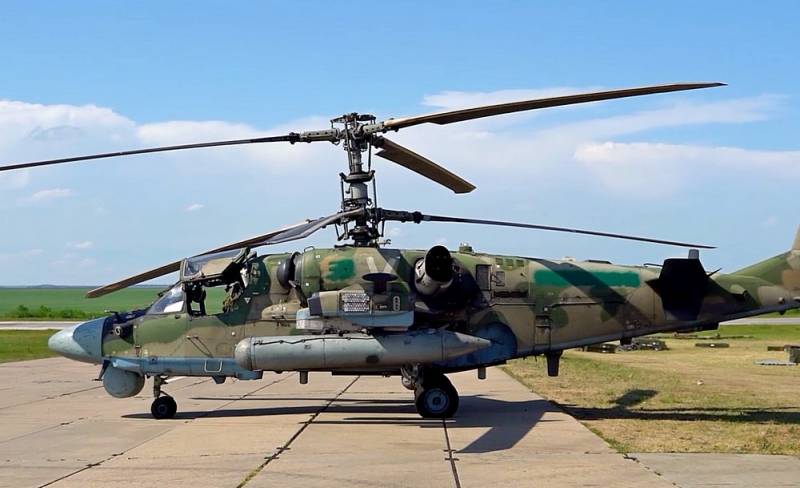 On August 18 of this year, a certain event took place, which many military analysts and
political
observers didn't even fully understand, and most of you, under the heap of events that have fallen on us lately, did not even notice it. And what happened on this day? Yes, like nothing special. Russia has once again deployed hypersonic weapons in the heart of Europe. On August 18, three MiG-31K long-range interceptors with hypersonic Kinzhal ARKs were urgently deployed to the Kaliningrad region. Behind them, BCs were also delivered to them by a separate cargo board. Carriers of "Daggers" will be based at the military airfield "Chkalovsk" (military unit 30866), located 9 km north-west of Kaliningrad. Their combat duty will be organized there. Each MiG-31K is equipped with one 9-A-7660 Kinzhal (Kh-47M2 Kinzhal) missile.
The Russian Defense Ministry has already informed the public that the redeployment from the mainland of the Russian Federation to the Russian semi-exclave was carried out as part of additional strategic deterrence measures. The agency clarified that during the flight over the Baltic Sea, the MiG-31K worked out issues of interaction with fighters of the 6th Army of the Air Force and Air Defense, as well as aircraft of the MA BF (naval aviation of the Baltic Fleet).
For those who have forgotten, I will remind you that for the first time our famous air-launched hypersonic missiles, along with their carriers, ended up in Kaliningrad on February 8 this year. Then two MiG-31K units with Kinzhal missiles stayed in the Russian semi-exclave for 5 days, after which they were withdrawn back to the Soltsy airbase in the Novgorod region, when NATO activity near the borders of the Russian Federation decreased. And just 10 days later, on February 24, the Kremlin began the NWO in Ukraine.
For the average layman, all these events seem to be a heap of facts that are in no way connected with each other. This happens only because they each contemplate the picture of the world from their own trench, conveniently equipped near their favorite refrigerator, starting exclusively from messages in a zombie box, from which they are fed information by military correspondents and full-time propagandists, whose trenches are located a little higher. They also assess the situation on earth in a real time perspective, with a time lag of no more than a week, what is happening in the General Staff they do not know, he does not share his plans with anyone. And in order to understand what is really happening now and, most importantly, how and when it will end, you need to climb into the macroeconomic jungle of geopolitics, and there, without half a liter, the devil himself will break his leg. So we live, divided into those who curse Putin, and those who defend him. But both believe that Putin is not Putin enough. For some, he is not tough enough, for others he is not soft enough, but Putin did not please either one or the other. Sometimes I want to say - don't meddle in the Kremlin, deal with at least your neighbors in the stairwell or in the dacha, you still don't understand the true reasons for what is happening. This text is intended to remove the veil of secrecy from the actions of the Kremlin and to explain in simple and accessible language what is happening and how it will all end for us (and most importantly, when?).
Wars for strategic depth. Depth is everything!
Epigraph: "We are not going to fight with anyone, we are trying to create conditions so that no one would try to fight with us!" (V.V. Putin)
For everyone who believes that Putin invaded Ukraine on February 24 completely in vain, which doomed them to torment and suffering (and these people are now on both sides of the line of contact), I want to say that Putin did not start this! The United States forced him to do this, he was only responding to challenges, the threats from which called into question the very existence of the Russian Federation within its current borders. He simply had no other choice, the situation through the efforts of the United States had already gone too far. The US wanted this war, and they got it.
But do not rush to blame the evil Uncle Sam for this, he doesn't give a damn about Russia at all (I'm not even talking about Ukraine - it's not even a piece, it's just dust on this chessboard). Uncle Sam is the director of America, and it is precisely its interests that he defends (here I mean, not grandfather Joe who fell into insanity, but the collective Biden, i.e. all those who are behind this wretched figure). And the interests of these people lie far from Europe. They don't care about Europe! (I see that for someone it was a discovery!). Think for yourself, where is America and where is Europe? America has always lived beyond the Big Puddle and has only benefited from it. Remember the First World War, then President Wilson remained neutral for three years, collecting all the goodies from this, and got into the war only when it was necessary to fix the profit. Which he did. Who was America before WWI? Regional ordinary power. And who did you become at the end of it? You may not answer.
And what have we had since World War II? When did the United States join it? That's right - December 7, 1941, after the Japanese attack on Pearl Harbor. For 2 years now, since the war was going on in Europe, half a year since Hitler invaded the Soviet Union, and America didn't care, she remained neutral, this war did not concern her until Japan encroached on her zone of interests. President Roosevelt on December 8 in his televised address to the nation said that for the United States, December 7 became a day of national shame and Japan will answer for this. Roosevelt did not care about national disgrace, Japan was punished only because it dared to encroach on the holy of holies, the zone of vital US interests - its Pacific area, thus depriving the United States of their strategic depth and all the advantages associated with it.
Here, many probably do not understand what kind of outlandish term is this - "strategic depth"? What does it influence and what is it responsible for? Some kind of another nonsense, invented by high-browed idlers who have read smart books and justify their comfortable existence with such words, wiping their pants somewhere in the rarefied space between the General Staff and the VPR (top political leadership). In order not to clog your brains much, I will just give two banal examples from recent history, and you will understand everything yourself. Why did Stalin get into the winter war of 1939-40? That's right - to move the Finnish border away from Leningrad. Pushed back. Why, two months before that, according to the "Treaty of Friendship and Border" with Nazi Germany, better known as the Molotov-Ribbentrop Pact, he annexed the territories of Western Ukraine and Belarus from Poland, a little later adding three Baltic republics to them, ending all this Northern Bukovina and Bessarabia, taken from Romania in 1940? That's right - all for the same, to create a buffer between him and the imperialist West in the face of the same fascist Germany, with which he had already measured his strength on the fields of republican Spain. Realizing that a war between the USSR and the Third Reich was inevitable, Stalin created strategic depth, the very buffer that prevented Hitler from reaching Moscow during the summer campaign of 1941. This led to the fact that the wonderful plan of the lightning war "Barbarossa", developed by the best minds of the Wehrmacht, failed, the blitzkrieg did not take place, the troops of the Army Group "Center", having lost strength in Belarus, bogged down near Moscow, and the entire Nazi grouping of troops, stretched along the vast length of the front from the Baltic to the Black Sea, met the harsh winter of 1941 in summer uniforms, as a result of which the USSR resisted. How it all ended, you know without me.
How it all ended for the ally of fascist Germany, militaristic Japan, which tried to deprive the United States of strategic depth in the Pacific theater of operations, you also know. Now you see that strategic depth matters, these things are no joke. It is a guarantee of the territorial security of countries that claim to pursue an independent and independent policy. How can Russia threaten the existence of the United States? None! We don't threaten anyone. Live as you wish, just don't threaten us and don't meddle in our garden. Until now, we have not climbed into the soft underbelly of the United States, and our Pacific Fleet could not create any competition with the American Navy. What can not be said about China. In economic terms, China has already bypassed the United States, and in military terms it could bypass them in 7 years. At least in the Pacific and the Asia-Pacific region, which is vital for both countries, China and its fleet already posed a real threat to the United States. And then the scythe found a stone - both countries defended their strategic depth and the war between them, like 81 years ago between the USSR and the Third Reich, became inevitable. As a result, the coming war has become no longer a factor of place (the place was determined by geography - the Pacific region), but a factor of time, i.e. The question is no longer where, but when! And Washington, in order to maintain respect among its regional puppets and vassals (such as Japan, the Philippines, South Korea, Taiwan and Singapore), did not wait for China to mature and gain strength and strike first.
Nancy Pelosi's recent visit to Taiwan is the first act of this play. Now move for Beijing. But the main task of Biden or whoever is behind him was to take Russia out of this game. Realizing that it would no longer be possible to drag her to his side, Biden tried to tie her hands in Ukraine with a preemptive strike so that the Kremlin was no longer up to helping China. To do this, Grandpa Joe was not afraid even to violate the Kissinger Doctrine, the main principle of which is that in the US-RF-PRC triangle, relations between the USA and the other two sides of this triangle should be better than their relations with each other. Grandpa Joe doesn't care about Kissinger, he's already 99 years old, what does he understand about modern politics? Grandpa Joe writes his story. In his concept, if you connect the two sides of this triangle with regional conflicts in which the United States participates indirectly, by proxy, then let them be friends for health - they will no longer care about the United States.
And I must say that before our eyes, this concept was brilliantly implemented. Russia is already bogged down to the very tonsils in Ukraine, and China will soon, in order to save the face of comrade. Xi will get involved in a war with Taipei, behind whose back the ears of Grandpa Joe will again stick out. I still don't know how Chairman Xi will react to the demarche of Washington and the speaker of his Congress, but he simply cannot help but react - his Mian Tzu is at stake (you will find out what it is and what it is eaten with if you go to
link
). In the US military doctrine adopted recently, Russia is designated as a direct and obvious threat to the US, but at the same time, China is listed as the main strategic rival. And in order to take Russia as a military threat out of the game, Washington, through its disenfranchised but trained over these 8 years Ukrainian satellite, tried to deprive it of the strategic depth that it had until today. Strategic depth should be understood as a security zone.
After all, all attempts by Ukraine, enshrined even in its Constitution, to join NATO, moved the borders of the alliance close to the borders of the Russian Federation, which created an existential threat to its existence. And now it becomes clear to you that Putin's December ultimatums with demands to move NATO's borders to the 1997 borders are not an empty whim of a Kremlin old man who has lost his mind and lost touch with reality, but a cruel necessity that Washington has placed him in front of. These things are no joke! And Putin was not joking, and Biden knew this and did everything to ensure that Putin moved from warnings to actions. He needed a war in Ukraine, which was supposed to take Russia out of his game with China, and he achieved it. Now you understand how Biden knew that Putin would attack the 404th? He did not know only the exact time, but Ukraine was ready for war, it was equipped for this journey all these 8 years. So that you understand that I am not lying, I will give only one most primitive example that surprised me all this time - in the Ukrainian army of Petya Poroshenko's model, which was intensively trained according to the NATO model, there was no everyday uniform. Those who served in the army will understand what I'm talking about. For privates, sergeants and cadets, it was replaced by a field uniform. The officers also had a front door, and the rest flaunted only in the field, both in winter and in summer! And rightly so - why spend money also on everyday uniforms, if the task of this cannon fodder is war.
Now, I hope you will not ask me questions, where will the Russian tanks stop? And how far will Putin go in his westward expansion? Russian tanks will only stop at the 1997 NATO borders. Otherwise, it was not worth starting this war! We just have no other way, we were left with no choice. Here in Ukraine we are fighting for our strategic depth, so that from now on all the tame mongrels of Washington, such as presumptuous psheks and troebalts, are even afraid to open their black mouth in our direction. If it is necessary to use our hypersonic weapons for this, we will use them without a second's hesitation. Now you understand why I started my story with heavy fighter-interceptors carrying these weapons, transferred to Kaliningrad? We are not joking at all, if necessary, we will use our nuclear weapons, tactical ones to begin with. All units belonging to the Nuclear Deterrence Forces (SNF) were transferred to a special mode of service by Putin's order of February 27.
For those who don't know what it is, I'll explain. The strategic nuclear forces have forces of constant combat readiness serving on combat duty, the so-called SNS (strategic offensive forces), which include land-based and sea-based ICBMs, as well as long-range strategic aviation, and there are SOS forces (strategic defense forces), which include Aerospace forces and missile defense forces, which can use warheads both in conventional design and in non-conventional nuclear equipment - while non-conventional nuclear warheads are stored separately. So, a special mode of service means that a nuclear warhead is delivered from warehouses to carriers. This is the penultimate level of readiness. The last one is high readiness, followed by the command to use. If someone in Europe, I mean very greyhound Poles and Balts, is very itching to taste Russian goodies, then, I hope, they have already stocked up on toilet paper. At the same time, it is not necessary to write a will, because there will be no one to enter into ownership rights, and there will be nothing, in fact. Only the simplest bacteria will survive. But I'm sure it won't come to that. Already on the example of the Ukrainian banderlogs, everything will become clear to everyone - Putin does not intend to joke! The jokes ended on February 27th. I was not mistaken - it was the 27th, not the 24th. On August 18, Putin raised the stakes in this game even higher.
Indo-Pacific is the main goal of the USA. Europe is a secondary distraction
So that you do not think that there are fools in the States who do not understand at all what they are doing and what they are risking, I will give the opinion of only one of their analytical tanks. The name of this analyst, closely collaborating with the Pentagon, George Friedman, he outlined his vision of what is happening on August 16 on his website, which is modestly called Geopolitical Futures.
For the Russian Federation, the problem is that the Ukrainian border is less than 300 miles from Moscow, and Russia has survived numerous invasions only because of Moscow's remoteness from the invaders. The collapse of the Soviet Union created the current problem. Russia's obsession with Ukraine is intended to correct this problem. China's geographic problem is that it has become an export hub and therefore dependent on its access to the Pacific Ocean and adjacent waters. The United States has viewed China's free access to the Pacific as a potential threat to its own strategic interests since the end of World War II. China's access to the Pacific Ocean is blocked by a number of island states - Japan, Taiwan, the Philippines and Indonesia.

Why all these states that are in conflict with China are actually US dominions is a rhetorical question, you can not ask it. Whose interests are being defended is also clear. Friedman continues:
China plans to protect its own strategic depth by capturing and controlling it. Russia is also trying to regain its depth, and she went for it, knowing full well what economic consequences this would lead to. In other words, Moscow is ready to suffer financial damage in exchange for strategic security, which has not yet been achieved as a result of the conflict. Thus, America's goal in Ukraine is to deprive Russia of the strategic depth it wants. With China, its goal is to maintain American strategic depth, and prevent the PRC from threatening the US or gaining global reach.
I didn't really understand what he meant by the term "global coverage" (let's write it off as translation difficulties), but from what he said, one can clearly understand that for Washington, the "China issue" is much more important than the "Russia issue". For the victory of Russia in Ukraine can only change the borders, but in fact it will not increase the real risks for the United States. China's success will mark the emergence of a new global power that has challenged the US and its allies and won a defiant victory over them.
Friedman concludes by pointing out that the United States, by initiating conflicts with China and Russia, is costing itself quite a bit in this confrontation. Therefore, both Moscow and Beijing, in his opinion, will try to play on raising rates, forcing the US to pay in full in this game of survival.
How right the American expert is, we will see in the near future. Moscow has already raised its stakes. Queuing for Beijing. That's all for me. I hope I have removed some of the questions for you. All peace and goodness. Your Mr X.