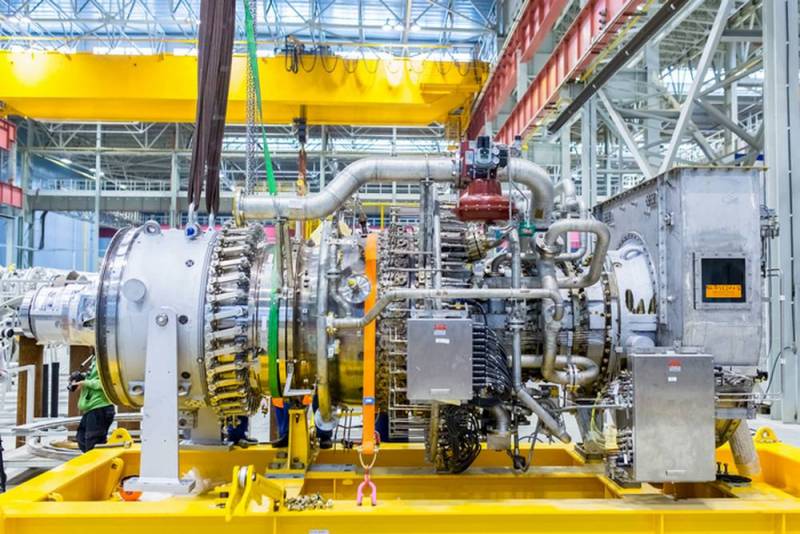 The turbine of the German company Siemens Energy, intended for Nord Stream, has not yet been transferred to the Russian side and is located in Germany. Gazprom has its own explanation of why the turbine has not yet been delivered to Russia.
After the scheduled repair of equipment in Canada and its shipment to Germany, Olaf Scholz said that the Russian side could take the turbine, but did not. However, Gazprom claims that the transfer of the turbine to Russia through Germany violates the agreement on the direct supply of this equipment from Canada to the Russian Federation.
In addition, Ottawa should provide additional clarifications on the sanctions against Moscow. Thus, Russia requires guarantees that the subsequent repair of equipment in Canada will not again result in delays with its return for an indefinite period.
Meanwhile, at the moment, Nord Stream is operating at only 20 percent of its capacity, pumping only 33 million cubic meters of gas per day.
In response to the turbine's presence in Germany, Siemens has tweeted out a Spotify playlist that could start with "So Lonely" by the Police.
Comments suggested including Sabaton's 'The Final Solution', The Clash's 'Should I Stay Or Should I Go', Bob Marley & The Wailers 'Waiting In Vain' ("Waiting in vain").
Gazprom did not stand aside and offered on its Twitter page to include the Judas Priest song "Breaking the Law" ("Breaking the Law") in the playlist.