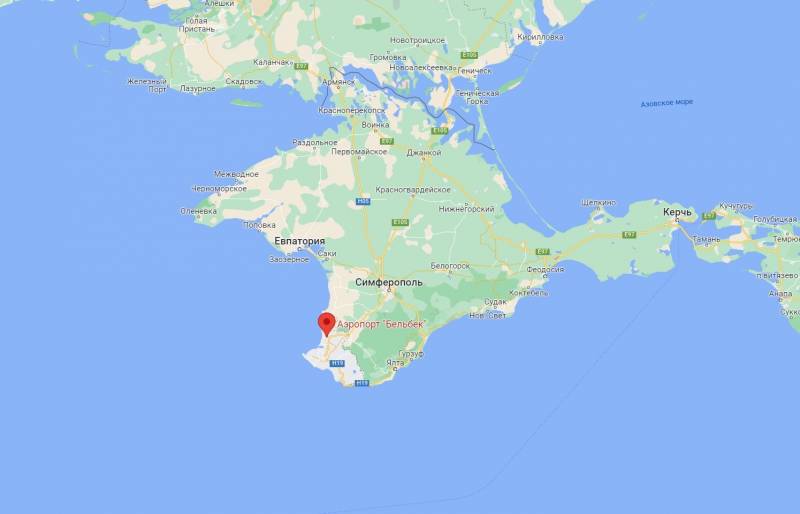 Russian troops destroyed a combat Ukrainian drone near the Belbek airfield in Crimea (indicated on the map). It has not yet been clarified for sure whether the drone moved from the sea or was launched by a sabotage group operating on the peninsula.
In addition, attempts by the Ukrainian side to strike at the Crimean bridge were recorded. So, on the evening of August 18, explosions sounded in Kerch, and a drone was seen in the sky above the city, the appearance of which triggered air defense systems.
According to the adviser to the head of the Crimea on information
policy
Oleg Kryuchkov, the Crimean bridge is not in danger. Kryuchkov also noted in his Telegram channel that Kyiv had initiated a "massive information campaign against the Crimeans", threatening to start hostilities. At the same time, Kryuchkov urged the citizens of Russia to believe only information from official sources.
Meanwhile, Kyiv actually received from Washington the sanction for attacks on the Crimea. According to the Politico resource, the White House considers it lawful to use American missiles delivered earlier by the Armed Forces of Ukraine against the territory of Crimea. The United States considers the peninsula to belong to Ukraine and considers strikes against it "self-defense."