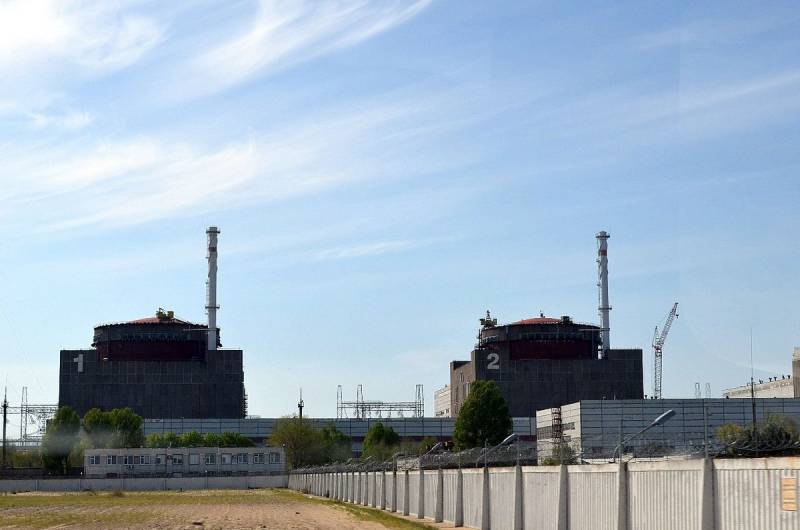 According to the Russian Defense Ministry, on August 19, Kyiv planned a provocation at the Zaporozhye nuclear power plant, timed to coincide with a visit to Ukraine by UN Secretary General António Guterres. During the provocation, Ukraine intends to accuse Russia of creating an emergency at the ZNPP.
At the same time, the Ukrainian side continues shelling the nuclear facility. On the night of August 18-19, about seven shells were fired at Energodar. However, the actions of the Armed Forces of Ukraine did not lead to large-scale destruction, and the level of radiation at nuclear power plants remains normal.
Propaganda support for Kyiv is provided in Washington, which continues to accuse Moscow without evidence of neglecting security measures at the station. The Russian embassy in the United States noted that such an approach by the Americans could lead to a man-made disaster, the consequences of which will be felt for decades.
Meanwhile, in the Zaporozhye region, an evacuation plan has been developed in case of an extreme aggravation of the situation due to frequent shelling of the ZNPP and Kakhovskaya GRES by Ukrainian militants. Through the fault of Ukraine, the situation may get out of control, as the Kyiv regime will go to great lengths to hide the real state of affairs at the nuclear facility: the lack of repairs and depreciation of power units as a result of large-scale embezzlement of funds.
To prevent a catastrophe, all services in Energodar and at the Zaporozhye NPP were put on alert.