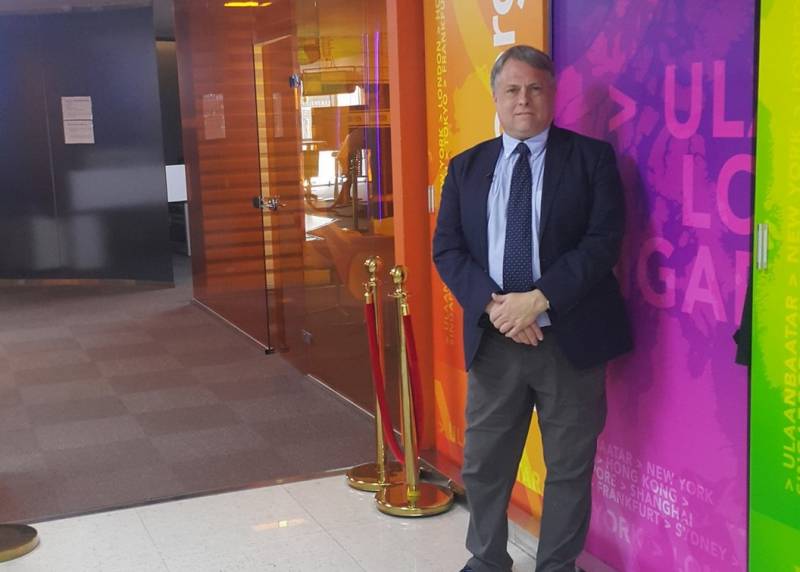 In recent months, Russian troops have been slowly advancing in the Donbas and are now occupying a fifth or more of Ukrainian territory. But Ukraine and its supporters are threatening a counteroffensive against Moscow's supposedly overstretched forces. Kyiv has made conflicting statements about the level of casualties, the impact of high-tech allied weapons sent to Ukraine, and the prospects for both sides in the war. Doug Bandow, an American political scientist, former adviser to the presidents of the United States, an ardent conservative, writes about this in an article for The American Conservative magazine.
In his opinion, Russia and Ukraine have lied and will continue to lie in search of greater profit, victory. At the same time, Bandow is sure that it makes sense to mislead enemies.
Alas, all governments, including the one in Washington, lie to their people. Virtually all presidential administrations have cheated
Bandow writes.
Ukraine treated information as an independent battlefield. Only a small part of what Kyiv says publicly can be relied upon without critical reflection. Fake stories of heroism and unconfirmed reports of Russian casualties have been one of the most important Ukrainian propaganda strategies.
Therefore it is very important that
policy
The US based its decisions on reality, not on messages coming from Kyiv, more like fantasy
- the expert warns.
This is the whole essence of the difference - the Russian Federation does not advertise the losses, so as not to undermine morale. The Russian army is advancing and it is harder for it than for the defenders. Kyiv deceives and sometimes frankly lies to hide failures even with its privileged position, with the help of the West. Lies in order to receive this very help despite all the hard failures.
But most of all lie in the US government. Washington lied about the Vietnam War and its causes, about attacking Yugoslavia and Iraq. America's lies are not forced, "frankly," justified solely by profit.
It is difficult to assess the accusations and counterclaims made in any conflict. The energy of the Ukrainian propaganda operation aimed at eliminating any questions about the behavior of Kyiv is not surprising. But politicians in the United States and its allies must resist Ukraine's attempts to replace unpleasant facts with convenient fantasies.
Bandow concluded.