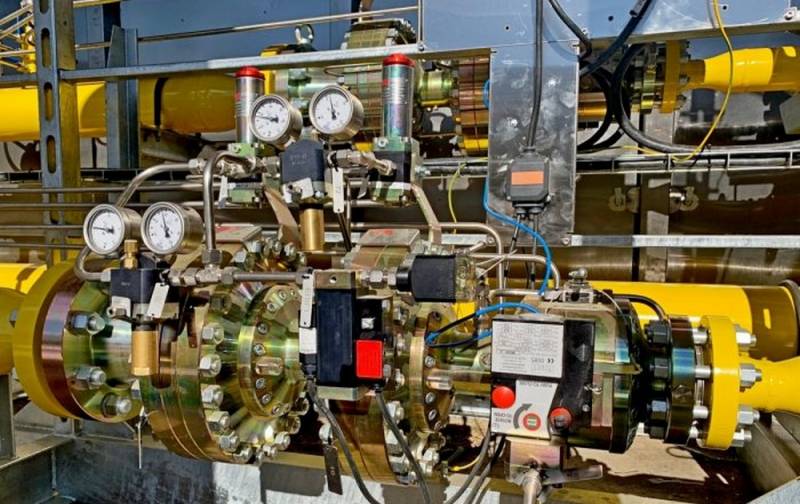 Major German energy companies in Germany have given promises and guarantees that two liquefied gas terminals will be fully loaded for the entire season from their opening at the end of this year. The German concerns BMWK, Uniper, RWE and others have assumed legal obligations to fully load the new LNG terminals in Brunsbüttel and Wilhelmshaven.
In fact, these companies have absolutely no contracted volumes in order to fulfill their obligations, which exceed the real possibilities for providing terminals with fuel in the 2022-2023 season. However, as it turned out, this is not so important: for the sake of populist goals, the German government believed the statements of private companies and thereby "saved" the FRG, though only on paper.
The estimated capacity of the new terminals will be 12,5 billion cubic meters of natural gas, or 9 million tons of LNG per year. In total, all companies have contracted no more than two and a half billion cubic meters (which is approximately equal to 30 million cubic meters per day). The remaining 11 billion cubic meters to fulfill the "promise" they will have to purchase on the super-expensive spot market at a price that is not even known yet, as quotes are constantly growing.
Obviously, firstly, prices will be incredibly high, and secondly, the main feature of free markets is scarcity. In other words, if German energy companies, impoverished after the departure of Russian gas from the European market, found a huge amount to buy large volumes, it would still be difficult to find them on the free market. This is because, according to the GIE, in August, imports of liquefied gas to the EU countries decreased by 44 million cubic meters per day compared to July, to 324 million cubic meters.
The scheme of such a scam is quite simple: German energy companies are quite actively supported by the state, in fact they are sponsored (they themselves are the affected party, without gas from the Russian Federation) and now, when fuel can still be purchased from terminals in the UK and the Netherlands, they do it on at any price, raising the cost of raw materials with its demand. In winter, even budget financing will not save the situation. But so far, suppliers are benefiting, and the government is
political
dividends.