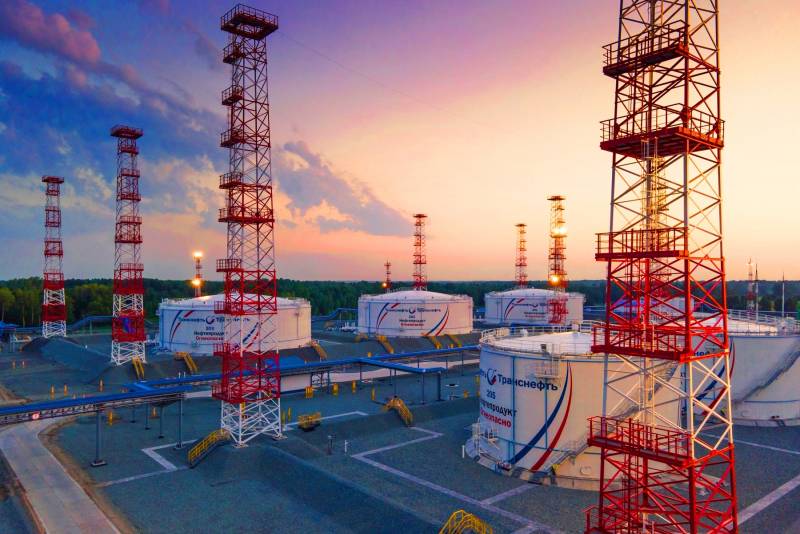 Western sanctions do not affect Russian oil production that much, the website writes.
offshore technology
(USA) with reference to the report of the International Energy Agency - IEA.
Despite the promise of Western countries to isolate Moscow after the outbreak of the Ukrainian crisis, according to the publication, oil production in Russia was reduced by only 3%. The agency found that the demand from India, China and Turkey, coupled with the needs of the
economics
The Russian Federation expressed itself as a result in reducing losses in production.
At the same time, Russian exports to Europe, the US, Japan and Korea fell by almost 2,2 million barrels per day.
In June, China overtook the European Union as the top importer of Russian oil. According to the report, last month the total export of this type of hydrocarbon raw material from Russia amounted to $19 billion, and in June - $21 billion.
Forecast revised upward, with decline in supplies from Russia more limited than previously forecast

- the IEA stated in its report.
According to the agency, Europe will be forced to buy oil from Saudi Arabia this winter due to a sharp reduction in Russian gas supplies. The report also said that global oil consumption as a whole will add 2,1 million barrels per day, as factories and power plants try to avoid the costs associated with a sharp rise in gas prices.
Europe worries about backup sources of oil supplies, but basically only Saudi Arabia and the UAE have idle capacity for this

- stated for
Bloomberg TV
oil market analyst Toril Bosoni.
Most EU countries have committed to cut gas consumption by 15% from August 2022 to March 2023.
In this regard, the agency's report says the following:
We believe that the EU will increase oil consumption by about 300 barrels per day over the next six quarters.

It is worth noting that other foreign publications have previously written about the weak effectiveness of restrictive and punitive measures. In particular, pointing out that the purchase of Russian oil is very important for third world countries, which, therefore, save a lot and even profit from the sale of processed products of the raw materials received.
It was also reported that the one-time loss of Russian black gold from world markets is almost impossible to replace. Therefore, buyers have to go to tricks to get Russian oil, and even countries that previously imposed sanctions against Moscow were noticed among the buyers.