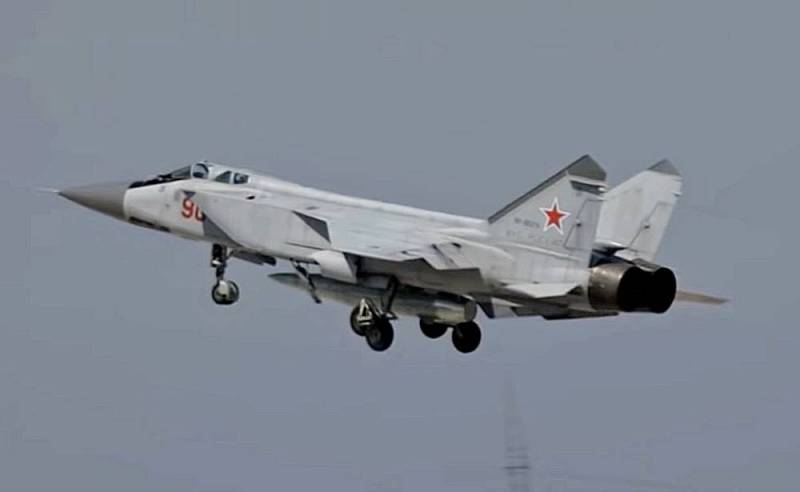 Russia has again deployed hypersonic weapons in the center of Europe. On August 18, three MiG-31K long-range interceptors with hypersonic Kinzhal ARKs were deployed to the Kaliningrad region.
It should be noted that the ammunition arrived in a separate cargo side. The aircraft will be based at the Chkalovsk military airfield (military unit 30866), located 9 kilometers northwest of Kaliningrad. Their combat duty will be organized there. Each MiG-31K is equipped with one 9-A-7660 Kinzhal (Kh-47M2 Kinzhal) missile.
The Ministry of Defense of the Russian Federation informed the public that the redeployment from the mainland of the Russian Federation to the Russian semi-exclave was carried out as part of additional strategic deterrence measures. The agency clarified that during the flight over the Baltic Sea, the MiG-31K worked out issues of interaction with fighters of the 6th Air Force and Air Defense Army, as well as MA BF aircraft.
In turn, Kyiv has already announced that Moscow is trying to intimidate the Europeans so that they stop helping Ukraine. There is no reaction from NATO and the EU yet.
We remind you that for the first time two MiG-31K units with Kinzhal missiles were
redeployed
to the Kaliningrad region on February 8 this year. They stayed in the Russian semi-exclave for 5 days and were
withdrawn
back to the Soltsy air base in the Novgorod region, when NATO activity near the borders of the Russian Federation decreased.