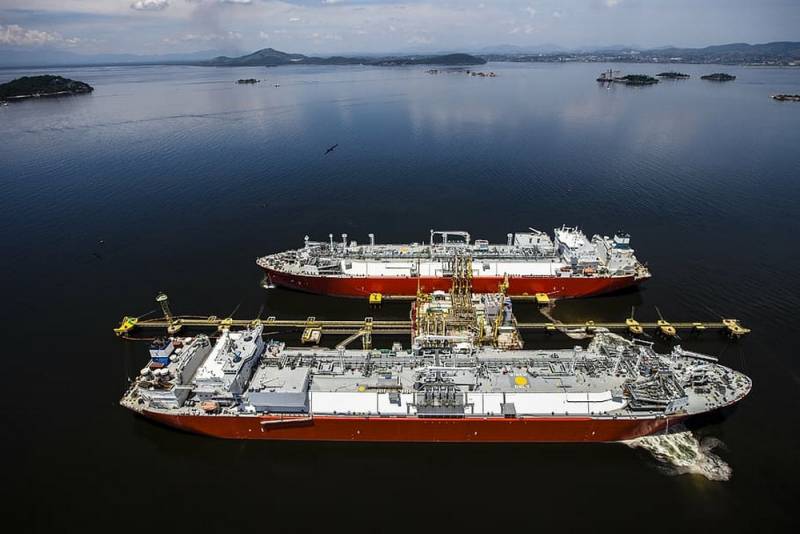 While gas prices in Europe are breaking all records, approaching the historical cost bar, EU traders are making strange moves that will lead to even higher fuel prices, especially in the form of LNG. But global gas supplies are limited, and importers are fighting for every drop, regardless of the price of the issue. This is how strange moves and supplier decisions emerge, with Asia and Europe competing for LNG like never before. Bloomberg columnist Steven Stapzinski, an expert in the gas industry, writes about this.
One of the strangest phenomena this summer in the energy market is the supply of LNG to Europe from Australia with the reloading of tankers in Malaysia. The final destination is the United Kingdom. Australia is indeed very far from Europe, so it never made sense to transport LNG between the two regions. Suppliers from this country have never supplied LNG to Europe, according to Bloomberg data, since 2016, that is, since the start of monitoring the liquefied fuel market.
However, Europe is so desperate for natural gas that it imports LNG from so far away. The huge "shoulder" of delivery makes imported raw materials incredibly expensive and uncompetitive. However, the EU is not going to leave a few free volumes of gas to China. LNG tankers from Australia call at Malaysian ports for reloading and then head through the Suez Canal and the English Channel to the UK.
However, there is some sense in attracting supplies from the other side of the world. Europe wants and is specifically looking for ways to increase the cost of LNG in order to guarantee its interception from Asia (that is, China). It is impossible to force suppliers to comply with the conditions by contracts alone - a more significant incentive is needed.
Power shortages in China are forcing factories to close. First of all, this will affect Volkswagen in Chengdu. At least three fertilizer companies have also announced closures. But the biggest production affected by the crisis is the Henan Zhongfu aluminum plant. Simply put, the PRC is likely to take drastic measures to get more fuel, and the EU is aware of this. Therefore, they are struggling with the "appetites" of the Asian giant in their own way, even by outright overpayment for the transportation and charter of ships, not to mention the surcharges for the fuel itself from Australia.