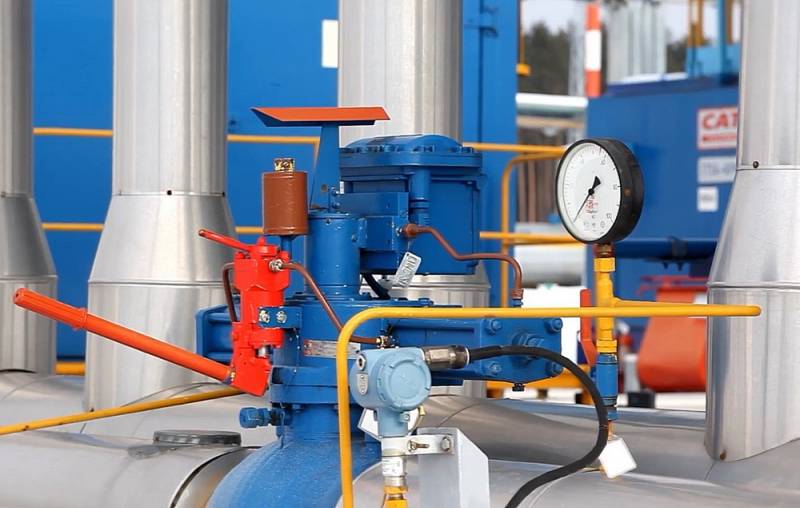 Despite the fact that UGS facilities in Europe are already filled to 75% of their total volume, and prices do not cease to amaze Europeans, local energy companies continue to actively buy up all available pipeline and liquefied gas. On August 16, Bloomberg reported that the cost of blue fuel on local exchanges exceeded $2500 per 1 cubic meters. m, becoming the maximum since March 8.
The agency's experts specified that prices are rising against the backdrop of a 20% restriction on pumping through the Nord Stream and the largest drought in Europe in 500 years, which led to shallowing and drying up of the rivers along which other energy carriers were transported. Weather conditions forced power engineers and public utilities to start buying more gas.
In turn, PJSC Gazprom predicts further rise in gas prices in Europe, the cost of which can reach unprecedented heights and become a shock for Europeans.
According to conservative estimates, if the trend continues, prices will exceed $4 per 1 cubic meters in winter. m
– said the gas giant in his Telegram channel.
The communique notes that for 7,5 months of 2022, i.e. From January 1 to August 15, PJSC Gazprom produced 274,8 billion cubic meters. m of gas, which is 13,2% (by 41,7 billion cubic meters) less than in 2021 for the same period. At the same time, demand for the company's gas in the domestic Russian market over this period decreased by 2,3% (by 3,6 billion cubic meters), and exports to non-CIS countries amounted to 78,5 billion cubic meters. m, which is 36,2% (by 44,6 billion cubic meters) less than in the same period in 2021.
At the same time, according to Gas Infrastructure Europe, as of August 14, gas reserves in UGS facilities in Europe were replenished by 48,6 billion cubic meters. Thus, in order to achieve the level of their occupancy, which was at the beginning of the 2019/2020 withdrawal season (then loaded at an average of 97,6% depending on the country), it is necessary to pump another 23,8 billion cubic meters. m.
As for Ukrainian gas transit, on August 12, the GTS Operator of Ukraine accepted an application from PJSC Gazprom for the transit of blue fuel in the amount of 41,4 million cubic meters. m. through the gas measuring station "Sudzha". A day earlier, 41,6 million cubic meters were pumped. m. the same route. Applications for pumping are rejected along the corridor through the GIS "Sohranivka". Bloomberg confirmed that the payment for the transit of Russian gas through Ukraine in August, transferred by PJSC Gazprom, went through without problems, although a similar transaction with oil was blocked before.