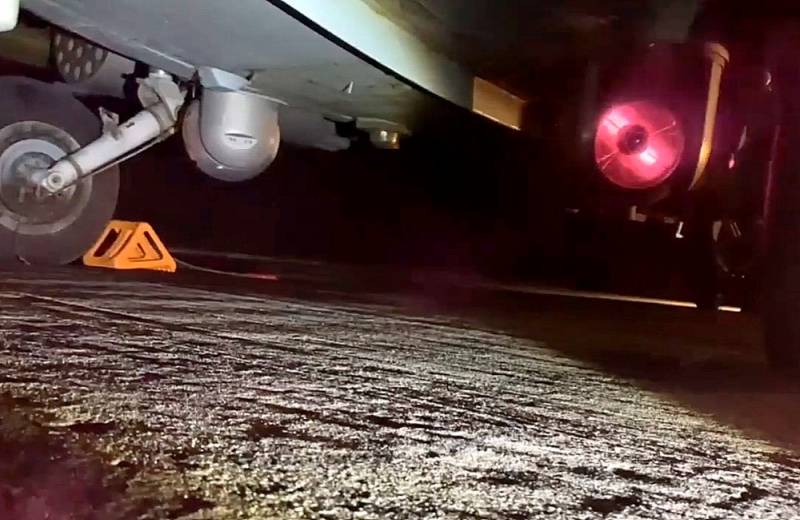 For the first time, the Russian military showed in detail the operation of the optoelectronic jamming stations (SOEP) of the L-370 Vitebsk airborne defense system. The specified BDS is designed to warn the crew of the aircraft about various external exposures, launches of enemy guided missiles and counter these threats.
The video below demonstrates the operation of the outdoor equipment of this BKO at night. OEP stations are designed to disrupt the command guidance of MANPADS guided missiles equipped with infrared heads.
L-370 "Vitebsk" in various variations is installed on modifications of Mi-8/17, Mi-24/35, Mi-26, Mi-28NM and Ka-50/52 helicopters, as well as on Su-25SM3 attack aircraft and Il- 76. bko good
recommended
yourself in Syria. Now they are proving their reliability during the Russian special operation on Ukrainian territory, significantly reducing the loss of aircraft and personnel.
For example, in June, the crew of the Ka-52 Alligator reconnaissance and attack helicopter escaped
defeats
a missile from a MANPADS thanks to such an air defense system. The rotorcraft elegantly evaded the missile aimed at it, firing off heat traps in a timely manner and confusing the homing head of the enemy ammunition.