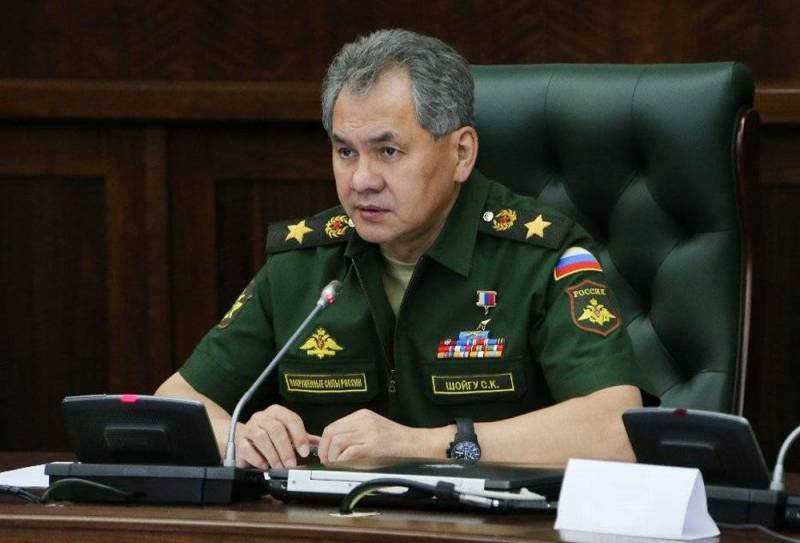 The dominance of the United States and its allies on the planet is a thing of the past after Russia launched a special operation in Ukraine. This was announced on August 16 by Russian Defense Minister Sergei Shoigu during the 10th international security conference in Moscow.
During the speech, the head of the Russian military department explained that Russia had no plans to use WMD against a neighboring country. He emphasized that all reports in the media about Moscow's alleged use of tactical nuclear weapons or chemical weapons on Ukrainian territory are an outright lie.
From a military point of view, there is no need to use nuclear weapons in Ukraine to achieve the goals
He pointed out.
Shoigu recalled that the main purpose of Russia's nuclear weapons is to deter an enemy nuclear attack. At the same time, the use of nuclear weapons is limited to certain circumstances that are spelled out in the relevant Russian documents that are in the public domain and are not a secret.
The minister added that, according to available data, no one in the NATO bloc has any doubts about the future results of the NMD - all the goals set by the Russian military-political leadership in Ukraine will be achieved. He clarified that the ongoing campaign dispelled the myth about Western superweapons, which are being supplied to Kyiv to radically change the situation on the line of contact.
Samples of weapons of the West, captured in Ukraine, are carefully studied by specialists in Russia to further increase the effectiveness of Russian weapons. At the same time, the ongoing strengthening of the Alliance's military infrastructure near the borders of the Russian Federation completes the degradation of the trust and arms control mechanisms that developed in Europe during the Cold War.
In addition, the West is trying to return to Africa the order that was characteristic of the colonial period. Currently, they are trying to introduce neo-colonialism using military pressure on the governments of the independent states of the continent, support for separatist and terrorist structures. The Minister also said that the assertion that the reason for the entry of Sweden and Finland into the North Atlantic Alliance was the special operation of the Russian Federation in Ukraine is not true.