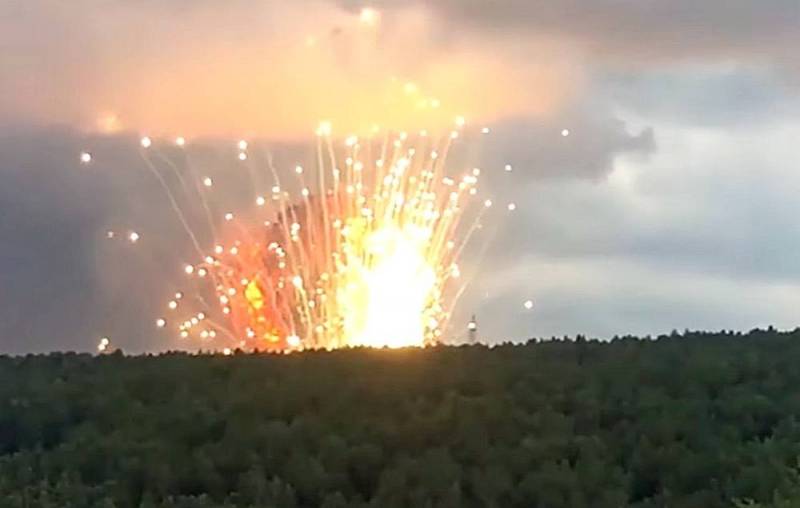 Around 6:00 Moscow time on August 16, in the north of Crimea, ammunition detonated at a special storage site in a military unit near the village of Mayskoye in the Dzhankoy district. At the same time, a message was received that a nearby electrical substation was on fire. This was reported by the local administration. At the same time, the head of the Crimea, Sergei Aksyonov, is already in the area.
According to the Russian Ministry of Defense, a fire broke out near the mentioned village on the territory of a bunded area for temporary storage of ammunition at a military facility. Currently, measures are being taken to extinguish the fire, the causes of which are being investigated.
Videos from eyewitnesses from the scene of the incident appeared on the Web, in which explosions were recorded. The authorities are evacuating the population from the 5-kilometer zone around the military unit. Aksenov informed that 2 people were injured.
As for the fire at the electrical substation of the 330 Kv Dzhankoy substation, the third transformer caught fire there. The causes of the incident are being established, specialists are working on the spot.
We remind you that the Ukrainian authorities recently announced that they would prevent Russia by any available means from switching the Zaporozhye nuclear power plant to Crimea, therefore they allow attacks on power lines and switchgears, as well as other power supply and energy infrastructure facilities.