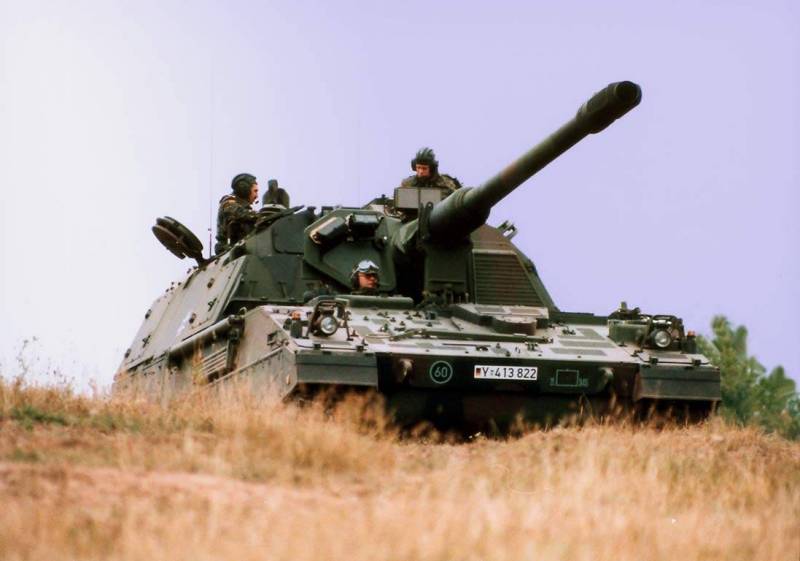 Some time ago, Ukraine received 15 PzH 2000 self-propelled guns of 155-mm caliber in the form of military assistance to confront Russia, 10 of them were supplied by Germany, and 5 were transferred by the Netherlands. Now it turned out that only 1/3 of the total remained operational, and the rest are in need of repair, and the Germans and Ukrainians are already arguing about the reasons for the failure of self-propelled guns.
Bundestag MP Markus Faber (FDP) recently visited Ukraine, after which he said that the self-propelled guns were damaged due to overuse.
I was informed by the Ministry of Defense of Ukraine that only 5 out of 15 PzH 2000 self-propelled howitzers are combat-ready. The reason for the failure is not Russian fire, but that the Ukrainian army uses them too often
- the deputy declared.
Faber added that the Ukrainian military wants to get more components for these self-propelled guns, in the context of the fact that spare parts supplied by Berlin are only enough to repair minor damage on the battlefield, while major repairs require specialized workshops, which Kyiv currently lacks. . In addition, the Ukrainians are confident that they will be able to independently restore the combat readiness of "self-propelled guns", so they are asking for German support in creating a repair infrastructure in Ukraine so as not to send self-propelled guns to
technical
maintenance and repair in Germany.
It should be noted that the Bundeswehr and the Armed Forces of Ukraine did not comment or react to this information of the deputy. At the same time, it is known that in July the Ministry of Defense of Ukraine informed colleagues from Germany about the failure of most of the existing PzH 2000s after prolonged use. Then the German Ministry of Defense stated that the problem was related to the rate of fire, which affects the reloading mechanism of the gun.
Note that the FRG initially refused to supply heavy weapons to Ukraine. However, Berlin changed its stance after German Chancellor Olaf Scholz faced intense pressure from his Western allies to provide military support to Kyiv.
At the same time, problems with the Armed Forces of Ukraine with Western weapons systems are emerging more and more often. Difficulties became apparent even when the Ukrainian gunners could not figure out the laser rangefinder for the American 777-mm M155 towed howitzer. At the same time, the lack of repair kits added even more sadness to them, because the guns need to be sent abroad for the appropriate procedures. Therefore, the Ukrainians began to use Western capricious "gifts" less, and in the West, in turn, they thought about the production of Soviet-style guns and ammunition for them.