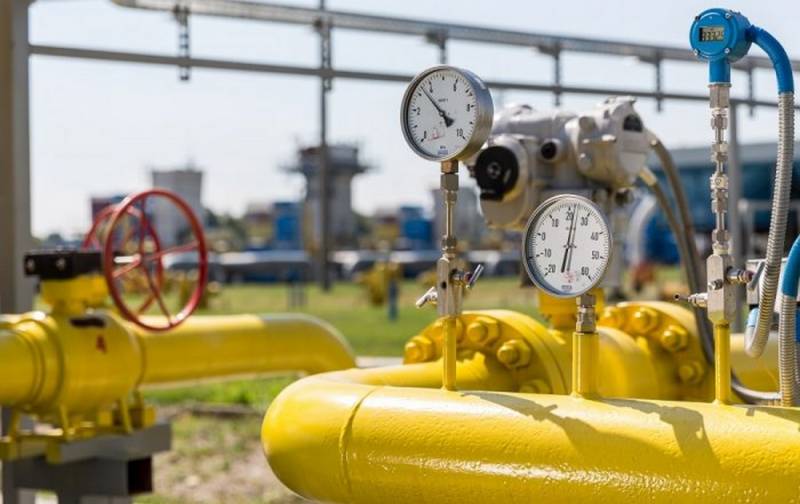 Despite the fact that the transit of Russian oil through the Druzhba pipeline was effectively blocked as a result of financial sanctions, Moscow was able to pay for a similar service for gas transit through Ukraine. It is reported by Bloomberg, citing sources familiar with the situation.
Russia's payment for natural gas transit to Ukraine this month went smoothly, even after a similar oil transaction failed, agency sources said. At the very end of last week, Russian Gazprom sent another regular monthly payment to Ukrainian Naftogaz, and the transaction was accepted.
Traders were wary of potential disruptions to an important payment after supplies through the southern Druzhba pipeline were suspended in early August. Then the reason was the inability of the Russian Transneft to pay for transit services, because financial transfers from Russia to Ukraine were blocked due to European sanctions. But everything worked out with gas.
In recent months, Russia has severely cut gas supplies to Europe, leading to widening European shortages, pushing energy prices to record highs and skyrocketing inflation. Deliveries via the Nord Stream gas pipeline now account for only 20%, and transit through Ukraine does not exceed 40% of the nominal volume stipulated in the 2019 agreement.
However, this does not prevent all gas suppliers from making super profits, since even with a decrease in sales, export and financial performance indicators are growing along with the prices of "blue fuel". At the moment, Russian, American, Norwegian mining companies can boast of such windfall profits.
The instability of the market, the shortage of raw materials forced Western banks, in which accounts are opened, not to comply with strict sanctions regarding payment for the transit of Russian gas, unlike oil from the Russian Federation. Proved by time and the futile efforts of the United States and Europe - it is impossible to replace fuel from Russia. Therefore, Europe could not completely lose transit through Ukraine either. In this sense, the experience with the Druzhba oil pipeline, its southern branch, has become a learning experience for European functionaries. Most likely, the EU leadership gave an unspoken command to make payments without restrictions, so that later they would not have to solve the problem of wasting time, as was the case with oil.