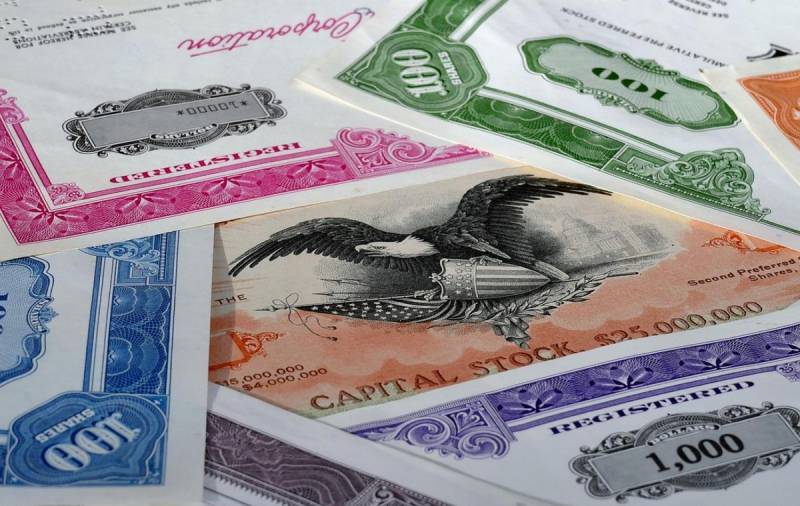 After the start of Russia's special operation in Ukraine and the subsequent tough US sanctions, many banks left Russia and stopped operations with assets from our country. This has left some foreign investors stuck with deeply distressed securities and capital. Up until last month, some holders could not even find a broker. However, the situation began to change. Writes about this agency Bloomberg.
Quite cautiously, fearing sanctions, in the US, large banks began to offer assistance in transactions with Russian bonds. According to the agency, we are talking about such giants as JPMorgan Chase & Co, Bank of America Corp, Citigroup Inc, Deutsche Bank AG and others. The thing is that Russian securities are still highly liquid and, in general, are a good means of investing. However, everything is complicated by the sanctions regime that limits the use of their potential.
Reuters notes that the US Treasury issued clarifications late last month that banks are able to offer assistance to clients in transactions "if it helps US holders get rid of assets." This statement caused a flurry of activity in the market. Many financial institutions have agreed to intermediary and service provision, and holders have begun to seek help.
The United States, in fact, allowed to complete until October 20 operations with debt obligations and equity interests in Russian companies, against which Washington had previously imposed unilateral sanctions in connection with the situation around Ukraine. The volume of Russian sovereign bonds outstanding until February 24, 2022 was about $40 billion.
All things considered, banks are interested in deals but are "working within the framework of global sanctions" to help clients navigate a difficult to understand situation. Reuters also quoted an extract from a Bank of America newsletter for its clients, which indicated that it "is currently facilitating the sale of Russian sovereign and some corporate bonds."
According to Western information agencies, the sale involves bonds nominated by the issuer both in dollars and rubles.