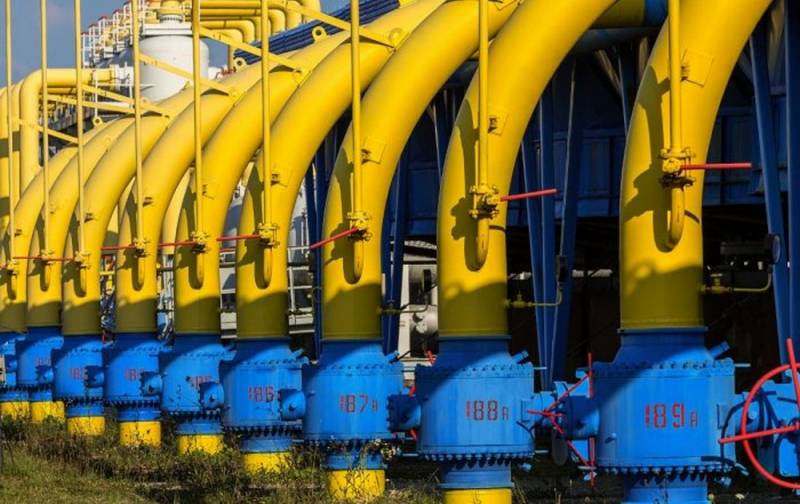 Since the first day of August, Hungary has been receiving additional gas from Russia, on the supply of which Moscow and Budapest have agreed. An additional 2,6 million cubic meters per day have been added to the volumes already pumped through Serbia, Romania and Austria. In total, Hungary receives up to 30 million cubic meters per day, sending almost everything to storage for the winter.
However, according to the GTS Operator of Ukraine, these storages, where Russian gas is successfully pumped, are Ukrainian, not Hungarian. Representatives of the "square" report that in the first days of this month, along with an increase in pumping from the Russian Federation, exports (virtual and physical) of gas from Hungary to Ukraine resumed. Deliveries amount to up to 11 million cubic meters per day, that is, a third of all gas that Budapest receives from Russia at a very attractive price.
According to the GTS Operator of Ukraine, almost all gas from Hungary entered Ukrainian gas storage facilities, and it is located there in the customs warehouse mode. In other words, this is not just storage, but with the possibility of further resale of raw materials. For example, Ukraine itself, which expresses a desire to purchase an additional 6 billion cubic meters before winter. As soon as Kyiv finds the money for these volumes, they will be bought on the spot.
Strange things happen to storage facilities in Hungary. UGS facilities located in the republic are used by Serbian companies to store their 500 million cubic meters of gas. And Hungary sends its gas with the possibility of resale to Ukraine for "waiting". It is possible that the entire volume will be re-exported, or it may remain and be used by local consumers.
Receiving additional supplies from Russia, as well as regasified raw materials from the LNG terminal in Croatian Krka, Budapest fully provided itself for the winter and received certain volumes in excess of needs, which gave it the opportunity to manipulate and maneuver precious raw materials. According to ENTSOG, Hungary's own stocks are growing quite quickly, and the target of 80% required by the EU will be reached in September.