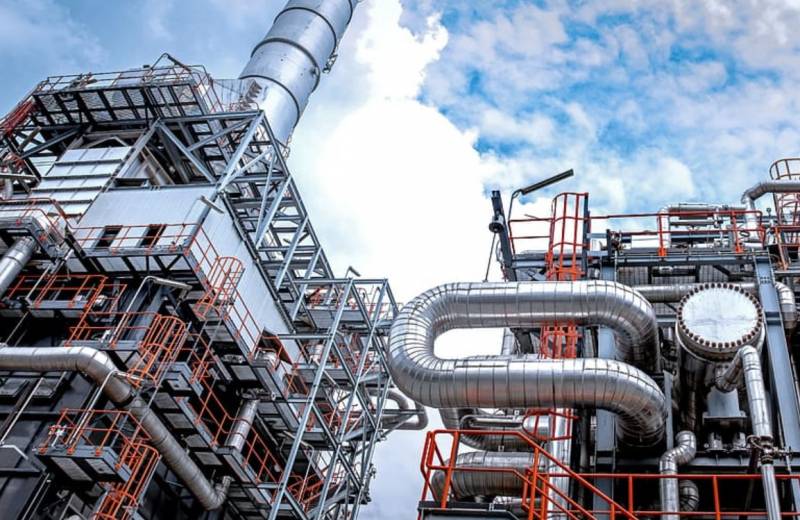 The European gas market "feels" the approach of winter - the prices for "blue fuel" have risen to $2400 per thousand cubic meters. Despite the fact that the start of the heating season is still quite far away, all participants in fossil fuel transactions want to make serious money now. Given the fact that the purchase price is growing, the final cost for ordinary consumers in this case becomes incredibly high.
However, instead of protecting the population from the impact of a pure capitalist market during a period of instability, the German authorities decided to take care of energy companies that, after the onset of the crisis, were literally dependent on the state, regardless of their form of ownership. To do this, Berlin introduces a specific tax on natural gas for household consumers, which will be charged from October this year. It will be 2,4 eurocents per kilowatt-hour. This "burdening" of tariffs will be received by all consumers without exception.
With this controversial step, the federal government is trying to limit the demand for scarce raw materials, as well as somewhat compensate for the rise in gas prices with the help of the population. Simply put, to shift the burden of maintaining energy companies that are on the verge of bankruptcy onto the shoulders of citizens. But it is clear that in the end this measure, devised before gas was quoted at more than $2, will lead to an incredible increase in bills, dissatisfaction and non-payments. That is, to the opposite effect.
Vice Chancellor Robert Habek is trying to explain the new tax, called the Gasumlage (levy), as an attempt to bring justice so that families with more wealth and, consequently, consumption, pay more. But in fact, all citizens, without exception, will pay the new fee, even with the smallest consumption and no less meager incomes.
For Germany, this is a difficult moment. The dry Rhine prevents coal and oil barges from supplying fuel to power plants south of Frankfurt, and gas is in short supply, as it is pumped entirely into underground gas storage facilities. The government was suddenly beset by many "accidents", such as the drying up of the Rhine, natural disasters, market negative circumstances, as well as the consequences of its own
political
errors, so that autumn for Germany can be quite difficult.