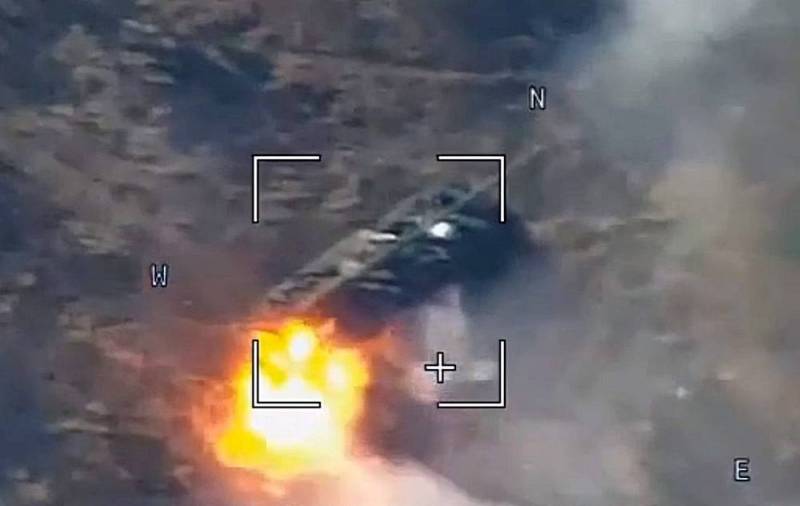 A video of the self-destruction of the self-propelled artillery mount 2C7 "Pion" of the Armed Forces of Ukraine got into social networks. According to sources, no shell hit from outside was recorded.
The footage shows how one of the servicemen pulls the cable to fire a shot. Then an explosion occurs. The victim of the incident was at least one soldier of the Ukrainian armed forces.
Assistant Minister of the Interior of the LPR Vitaly Kiselev suggested in his telegram channel that the reason for the Pion's self-explosion was the lack of combat experience of the artillery crew.
Meanwhile, according to the information of the Ambassador of the Lugansk People's Republic in Russia, Rodion Miroshnik, the RF Armed Forces and units of the LPR and DPR, by joint efforts, practically surrounded the city of Seversk (Bakhmutsky district of the Donetsk region).
There is traffic along Seversk, which is blocked on at least three sides
- said the ambassador on the air of the TV channel "Russia-1".
According to Miroshnik, allied artillery is destroying the fortifications of the Armed Forces of Ukraine. At the same time, the rapid advance of troops is not planned in order to avoid losses among personnel.