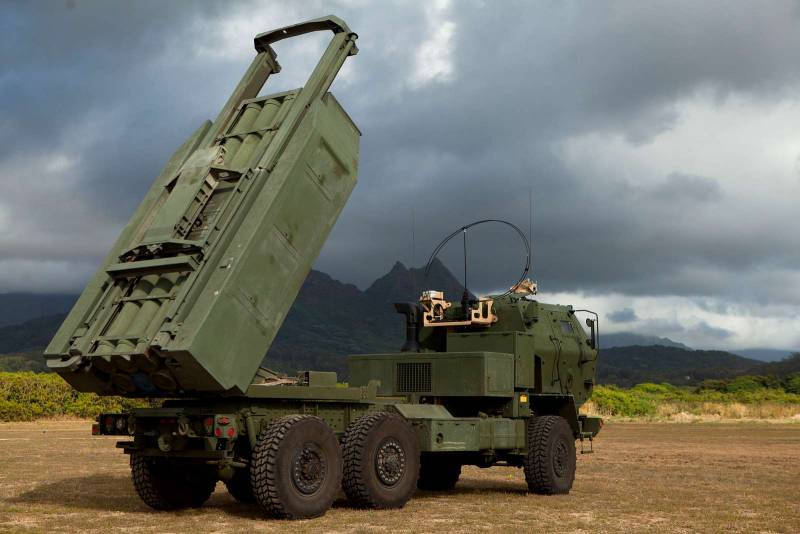 Russian units with directed strikes destroyed about three hundred American-made HIMARS MLRS missiles, as well as a large amount of ammunition for British M777 howitzers near the city of Uman (Cherkasy region).
According to military expert Mikhail Khodarenko, the elimination of such an impressive number of HIMARS missiles is very sensitive for Kyiv. Three hundred missiles are identical to fifty MLRS launches of 6 missiles each at a range of about 70 km.
Taking into account the fact that HIMARS is practically the only tool for conducting military operations on the Ukrainian side, the loss of such an arsenal looks more than significant.
– emphasized Khodarenok in his telegram channel.
Such success was achieved thanks to the high-quality intelligence work of the RF Armed Forces, which was able to trace the routes of missile deliveries. At the same time, the analyst noted that the Ukrainian intelligence services fail to keep secret information about the supply chains of NATO weapons systems and ammunition.
Meanwhile, on August 15, the Russian armed forces, together with units of the People's Militia of the DPR, broke through the defense line of the Armed Forces of Ukraine near the village of Ugledar. This was announced by the deputy head of the People's Militia Department of the DPR, Eduard Basurin.