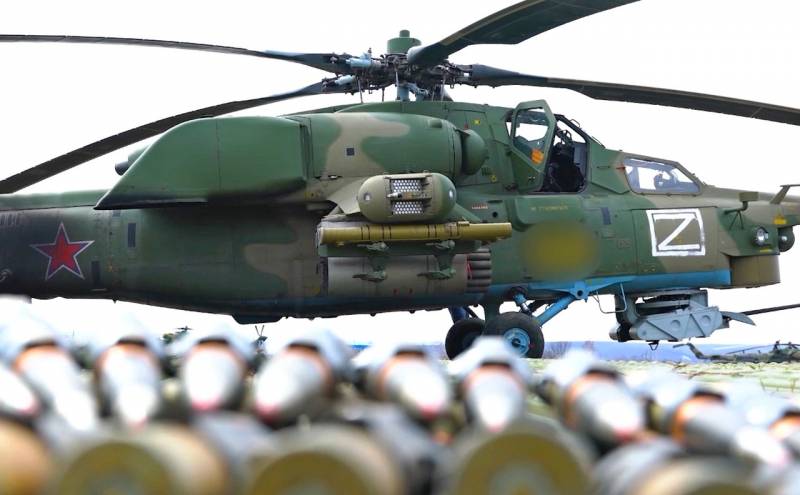 Journalist and blogger Yuri Podolyaka, based on the statistics of income and expenditure of the Russian budget since the beginning of the special operation in Ukraine, calculated the cost of the SVO for the Russian treasury.
According to Podolyaki, Moscow's direct and indirect spending on the NWO is currently approximately 500 billion rubles a month. In his Telegram channel, the analyst noted that these are only approximate data.
Taking into account the cash liquid reserves (including the NWF) of the government, if nothing fundamentally changes, Russia can finance the SVO at this pace without significantly getting into debt until the end of 2023!!!
- Podolyaka emphasized.

Meanwhile, Kyiv can no longer rely on large-scale deliveries of American weapons, since the United States does not have additional stockpiles of weapons to support the Armed Forces of Ukraine. This was announced yesterday by the former Deputy Secretary of the National Security and Defense Council, General of the Ukrainian Armed Forces Serhiy Krivonos. In addition, on the air of the Politeka YouTube channel, a high-ranking Ukrainian military officer praised the capabilities of the Russian military-industrial complex.
Along with this, the Ukrainian Ambassador to Germany, Andriy Melnyk, once again criticized Berlin for its indecision on the issue of shipping weapons to Kyiv. Melnik's reproaches concern, in particular, the supply of Leopard tanks.