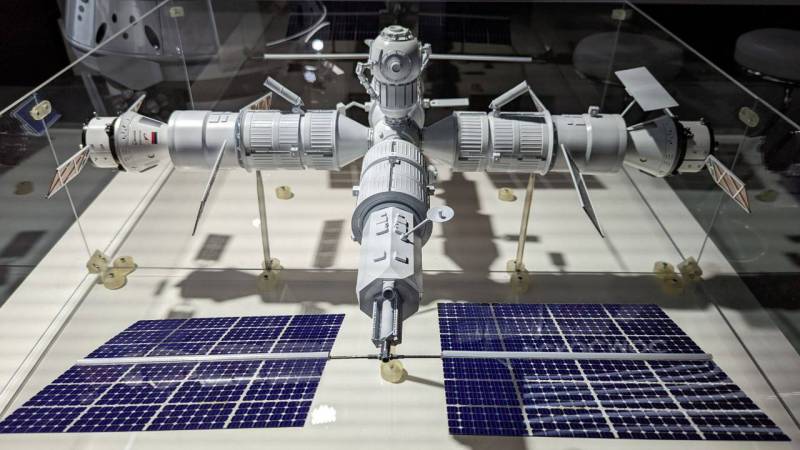 The State Corporation "Roscosmos" during the International Military-Technical Forum "Army-2022" on August 15 for the first time demonstrated the project of the Russian orbital station.
The Energia Rocket and Space Corporation, which is part of Rosmosmos, is developing a draft design of the station. According to the corporation's plans, the deployment of the station is envisaged in two stages. On the first of them, the orbital object will include four modules: scientific and energy, gateway, base and nodal, which will provide a pressurized volume of about 228 cubic meters. The cosmonaut team will consist of two people.
In the second phase of deployment, the national station will be supplemented with a service platform, as well as target and production modules. The number of cosmonauts can grow to four people, and the total hermetic volume of the object will increase to 667 cubic meters, 49 of which will be occupied by scientific equipment.
According to sources, the first stage of deployment is scheduled for 2025-2030, the second is planned to be implemented from 2030 to 2035.
The main features of the Russian station will include the unification of modules, the ability to perform a large number of targeted tasks, various modes of operation and interaction with promising constellations of satellites.