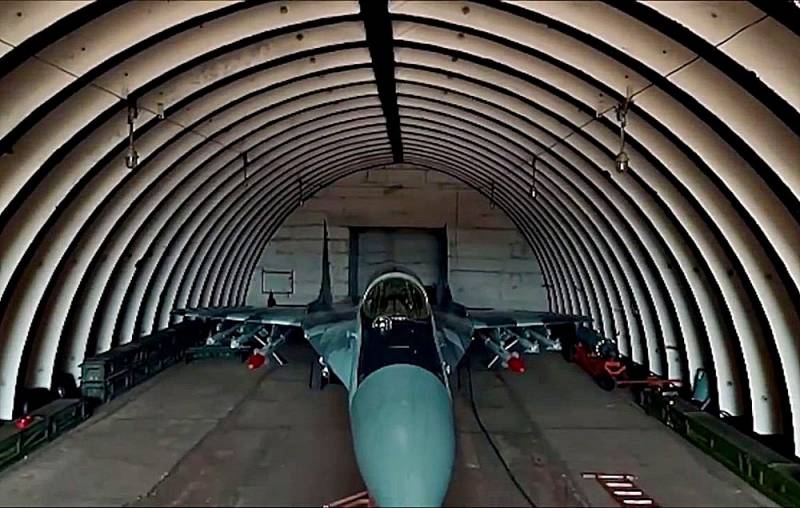 The Ukrainian armed forces are engaged in the restoration of the Martynovka airfield near the city of Voznesensk in the Mykolaiv region. The object is of particular interest to the Armed Forces of Ukraine because of the powerful hangars, which are difficult to break through with missile strikes. The airfield has belonged to Ukraine since the Soviet Union, and Kyiv is trying to use it for its intended purpose.
Satellite images show restoration work being carried out at the defense hangars. Probably, the Ukrainian side plans to expand the runway of the airfield and build asphalt lines between the hangars.
According to sources, Ukrainian MiG-29, Su-25 and Su-27 take off from this airfield, carrying out military operations in the southern direction. Given Western deliveries of anti-radar missiles to Kyiv, there is an urgent need to destroy Ukrainian Air Force aircraft while still on the ground.
Meanwhile, the West is in no hurry to transfer a new military
machinery
trying to sell obsolete aircraft. Thus, the head of the defense department of Slovakia, Yaroslav Nagy, told the local RTV channel about the upcoming deliveries to Ukrainians of old Soviet MiG-29 fighters, which will be decommissioned by the Slovak army by the end of August. In return, Bratislava plans to use Polish and Czech aviation equipment.