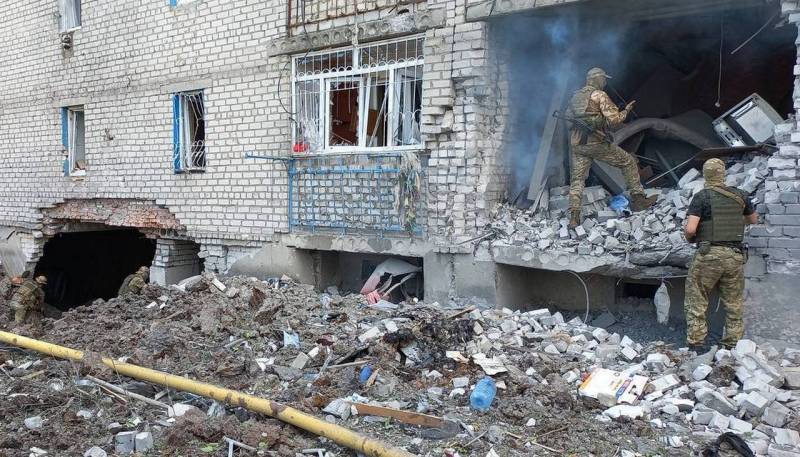 On the night of August 13-14, the Armed Forces of Ukraine struck the HIMARS MLRS at the location of the Russian PMC Wagner in Popasna (Luhansk region). This is reported by the telegram channel "Rybar". Ukrainian troops launched seven multiple rocket launchers, one of which reached the target. Another shell hit the apartment of an abandoned house.
The headquarters of the Russian private military company was located in the basement of a building at 12 Mironovskaya Street in the southwest of the city. Information about the location of the object of the Armed Forces of Ukraine was received from open sources - according to Rybar, on August 8, the correspondent of the Federal Agency
News
» Sergey Sreda published on the Web his photo with a sign on which the house number was indicated.
According to the source, the strike was timed to coincide with the visit of the "owner" of PMC Yevgeny Prigozhin to the Donbass on August 12. This was the third attempt by Kyiv since the beginning of the NMD to destroy the location of the PMC, in which Prigozhin could be located. It is likely that the Ukrainian side decided on this operation after the publication of a photo by Wednesday, which shows a person who looks like the head of Wagner.
In the basement of the house hit by American missiles, the rubble continues to be sorted out. Previously, a bomb shelter was equipped here, but the unprotected part of the building was hit. There are casualties, but Rybar does not report their exact number.