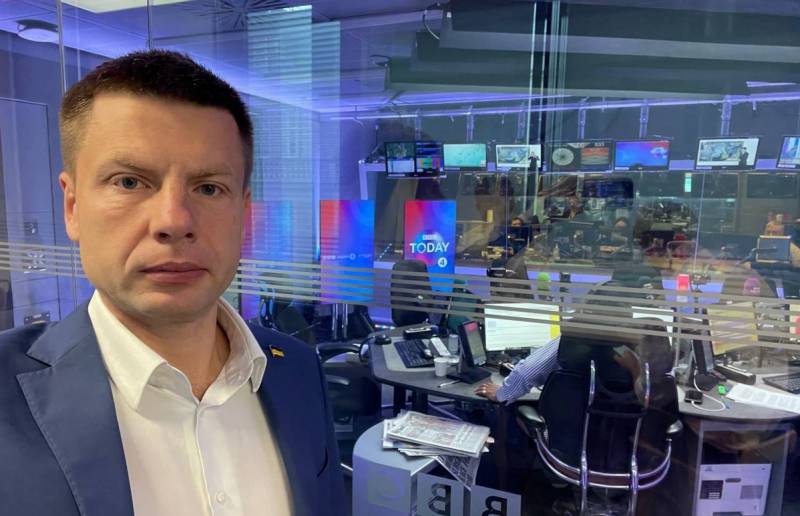 The Kyiv authorities and British Defense Minister Ben Wallace held talks on developing a plan to destroy the Crimean bridge. Oleksiy Goncharenko, deputy of the Verkhovna Rada of Ukraine, spoke about this in his telegram channel. For the first time, the idea of ​​joint work on a "plan" for the destruction of an infrastructure facility was announced back in June at a large NATO summit, but now the Ukrainians are "honing" their skills on bridges in the Kherson region and are waiting for the West to supply missiles capable of flying the required distance in order to realize their plan.
It is obvious that the criminal will to realize what was conceived by people like Goncharenko and the whole
political
the elite of Kyiv, that's enough. And the matter, of course, will not stand behind an order from the West. Russia has long been saying that British citizens are directly participating in hostilities on the side of the Ukrainians as commanders and coordinators, developers of operations. And if the official Kyiv propaganda is silent, perfectly aware of the consequences, then people like Goncharenko and military commissar Yuriy Butusov, for the sake of PR, tell how things really are with Kyiv's next barbaric plan.
Yes, I personally discussed with Ben Wallace the plan and its implementation how to destroy the Crimean bridge
- Goncharenko boasts, attaching a photo with the British Minister of Defense to the publication.
This deputy from the European Solidarity party is not without reason suspected of participating in the tragic incident on May 2, 2014 in Odessa in the House of Trade Unions. Now the odious character of Ukrainian politics, "thrown ashore" by the power wave of the Maidan, most likely wants to take part in another act of intimidation, tarnishing himself completely.
However, it is possible that the militant rhetoric of the people's deputy is caused by other motives and reasons, since hostile plans are not reported so openly, because in the end the rhetoric will look like a provocation without consequences or a red herring.