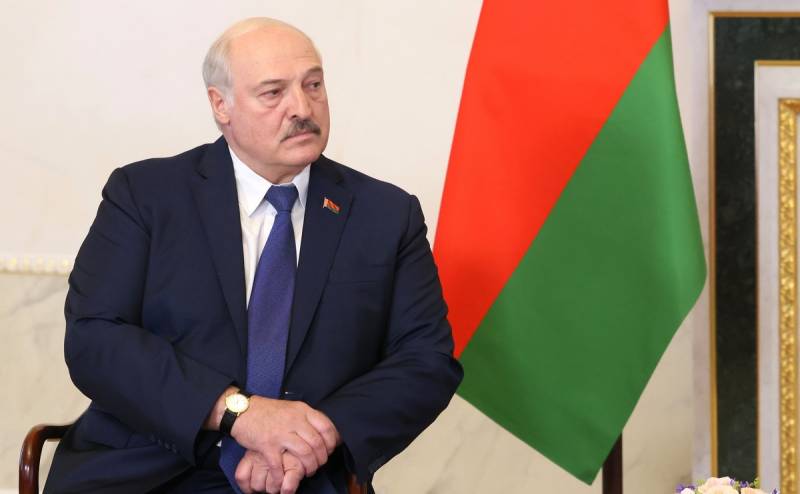 The authorities of Belarus have again returned to their favorite multi-vector tactics, preached by President Alexander Lukashenko. This time, the Prime Minister of the Republic, Roman Golovchenko, noted with pleasure that despite the sanctions, exports to "unfriendly" countries amounted to a record $3,5 billion for the state. Moreover, the economic aspect was only a prelude to the political statement of the head of government.
And that's just for six months. In addition, signals are coming from the West about their readiness to work with Minsk
– said the prime minister of the republic.
It is not known whether these "signals" from the West actually existed, or whether Minsk wanted to consider them so much that they nevertheless noticed something, however, the course of the state neighboring Russia by the second person in the country was voiced quite clearly - European integration, the search for a way to it. Such a position is perplexing, given that the collective West has not yet recognized Lukashenka as the legally elected head of state. In what status will he lead Belarus to Europe or establish contacts? Or is Minsk going to step into the EU without him? It is obvious that all statements by the prime minister could only be made with the approval of the head of state. At the same time, if
economic
cooperation can be justified, then an attempt to consider the "signals of forgiveness" from the West, to perceive them adequately and to be taken at face value can not be.
While all the processes of the union integration of Russia and Belarus have completely stalled and are not even discussed at a personal meeting of the presidents of the two countries, the neighboring state decided to follow in the footsteps of Ukraine and try "happiness" in the arms of the EU.
The so-called "unfriendly countries" will sober up sooner or later, especially since the signals are already coming
repeated Golovchenko.
Having expressed a desire to be friends with "unfriendly countries" more than clearly, Golovchenko immediately offered help to the Europeans in defiance of Russia. The Prime Minister of Belarus did not urge Brussels to change their minds and start buying fuel from the Russian Federation, but said that he considers the violation of hygiene rules due to gas savings and the refusal of supplies from the Russian Federation to be savage. To solve this issue, local fuel wood, pellets, was proposed to "alleviate the plight of the population."
I'm sure we'll see some changes soon
- summed up the head of the government of the republic.