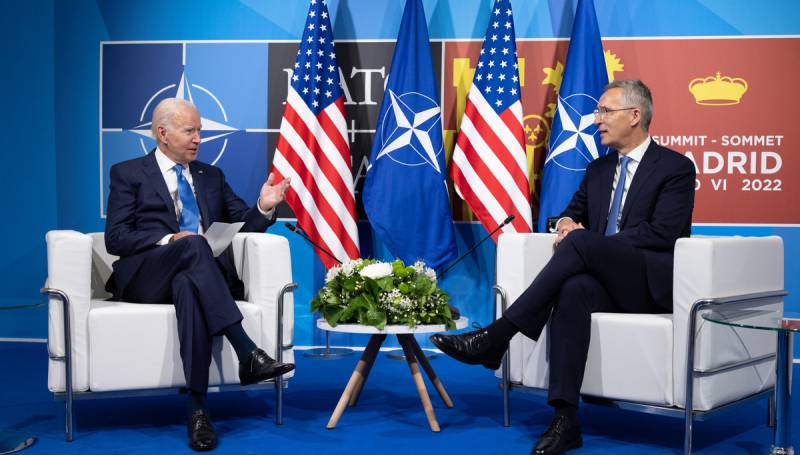 The only beneficiaries of the ongoing international crisis in Ukraine are the United States. All other participants in the conflict, as well as those countries that are directly or indirectly involved, whom it concerns, whom it affects, experience only a negative impact. Washington is setting up its European partners very strongly, provoking them through NATO to a confrontation with Russia. In this sense, for the White House, the European Union is a real victim, not an ally. Xue Liu, a columnist for the Chinese edition of the Global Times, writes about this.
As the expert notes, Europe suffers greatly because of the need to imitate the United States in their attitude towards Russia. The approaches of the allies differ: for the EU, Russia is a neighbor that cannot be abandoned, and any separation is fraught with consequences, pain, and negativity. Not so for Washington. "Leaving" the Russian Federation for America will not cost anything, unlike the EU.
Along with Russia and Ukraine, Europe also suffers greatly from the military crisis caused by Washington. The worst thing is that
политическая
и
economic
the instability of the Old World is also included in the plans of the United States, like any negative for Russia.
The danger of the situation lies in the fact that Washington simply does not have the experience of conducting a diplomatic and sanctions confrontation with another superpower. The Cold War experience does not count. At the same time, now we are talking about almost the direct involvement of the United States in an armed conflict, which raises the question of uncontrollable processes and unpredictable consequences. According to the Chinese journalist, "the prestige" of America "suffers" and the leadership of this state goes for broke, starting a dangerous game.
An attempt to hit both Russia and China at the same time will lead to retaliatory actions. Neighbors will be able to defend themselves, but Washington does not guarantee the protection of Europe, which will act as its tool
predicts a Chinese observer.
Summing up, Liu calls for severing the pernicious ties between Europe and the US, since it is economically beneficial for the EU to be friends with Russia and China. These relations will cover all the "hardships" if Europe suddenly decides to refuse to turn overseas.