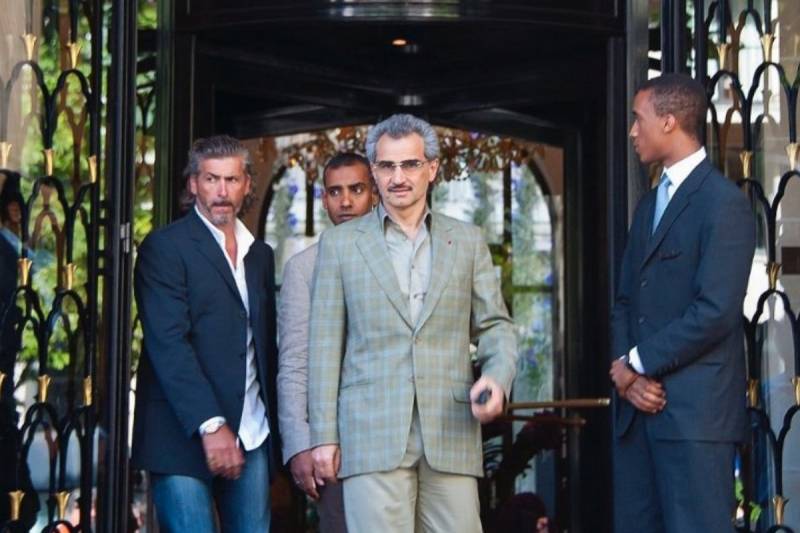 The Middle East investment company Kingdom Holding has invested more than $500 million in Russia's Gazprom and Rosneft. The firm, owned by Saudi billionaire Prince Al-Waleed bin Talal, made injections into Russian capital in said energy companies two days before Russia launched a special military operation in Ukraine on Feb. 22. This is reported by Bloomberg in an article by columnist Matthew Martin.
According to the information published on the company's official Twitter about its investments this year, among others, investments in the assets of the Russian Federation are also indicated. Based on the publication, the investments affected Gazprom, Rosneft and Lukoil. On February 22, 1,37 billion rials ($365 million) were spent on Gazprom's American depositary receipts and almost 196 million rials ($52 million) on Rosneft's depositary receipts. Also from February to March, Kingdom Holding Co invested nearly 410 million rials ($109 million) in Lukoil's American Depositary Receipts.
Bloomberg separately emphasizes that the deal with Gazprom's securities is the largest openly announced so far this year.
As noted by the agency, the value of all these depositary receipts fell sharply after the start of the NWO, when trading on the Moscow Stock Exchange was halted and Western sanctions were imposed against Russia. However, despite this, judging by the information of Kingdom Holding Co, the receipts of the three Russian companies continued to be owned by the company as at least June 23, 2022.
Al-Waleed is the grandson of the founder of modern Saudi Arabia and, at the same time, one of the richest people in the country, a very active international investor. Prince Al-Waleed, 67, has become one of Saudi's most famous investors after acquiring stakes in companies such as Citigroup Inc. and Apple Inc. He supported the Saudi leadership's efforts to reform society, including giving women the right to drive.
Regarding the situation with investing large amounts in Russian capital two days before the start of the NWO, it can be argued that Prince Al-Walid either knew something that many only guessed about, or, on the contrary, showed myopia unusual for an investor, making a major mistake.