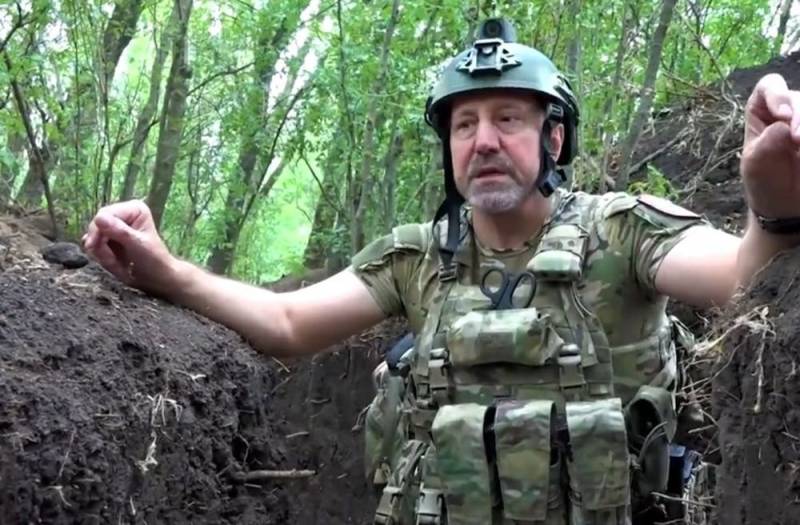 On August 13, information appeared about the detention in Crimea of ​​Igor Girkin (Strelkov), who wanted to cross the Ukrainian border and take part in the SVO. Alexander Khodakovsky, commander of the "Vostok" battalion of the NM DPR, expressed his opinion on this matter the next day on his Telegram channel.
The military leader, statesman and public figure from Donetsk honestly admitted that his first reaction was sympathy for Strelkov, who tried to get to the front with a fake passport, but he was recognized and not allowed to enter the special operation zone. He explained that human emotions took precedence over logic then, but now he looks at what happened objectively.
Khodakovsky added that the state always takes a pragmatic approach to issues, and is not guided by emotions. He stressed that if Strelkov ended up at the front or in the territories of Ukraine controlled by the RF Armed Forces, and no matter in what status, then his authority would in any case increase dramatically and his
political
positions in Russia strengthened. However, all the campaigning and activities of Strelkov are now based on criticism of the current Russian government, so the state could not allow the former defense minister of the DPR to end up in Ukraine.
In this situation, two principles collided: the human need to contribute to a common cause and the principle when a common cause is done together. It is difficult for me to call Strelkov's emotional position regarding power constructive: I believe that criticizing is permissible, discrediting is not. Otherwise, the principle of "jointly" is not respected. Believe me, in our time, the biggest feat for those who have something to say is to bite their tongue
- summed up Khodakovsky.