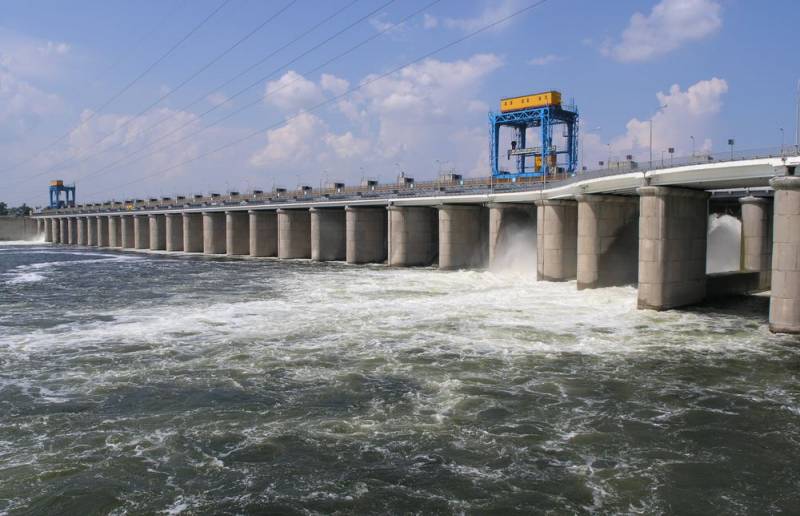 At present, the P. S. Neporozhny Kakhovskaya HPP, the sixth (lower and last) stage of the Dnieper hydroelectric cascade, located near the city of Novaya Kakhovka in the Kherson region, is actually operating in emergency mode due to incessant shelling by the Armed Forces of Ukraine.
During the Russian special operation on Ukrainian territory, the RF Armed Forces at the end of February 2022 took the Kakhovka hydroelectric power station and the entire surrounding territory under their control. On the night of August 12, the road crossing across the Dnieper on the dam was temporarily disabled as a result of missile and artillery strikes by the Ukrainian army and now cannot be used to move a heavy military
equipment
. It should be noted that the Ukrainian military is striving to destroy the road and railway crossings on the dam of the hydraulic structure, which provides annual regulation of the Dnieper flow for power supply, irrigation and water supply to the arid regions of southern Ukraine, including the operation of the North Crimean Canal, navigation from Kherson to Zaporozhye and operation of the Zaporozhye NPP.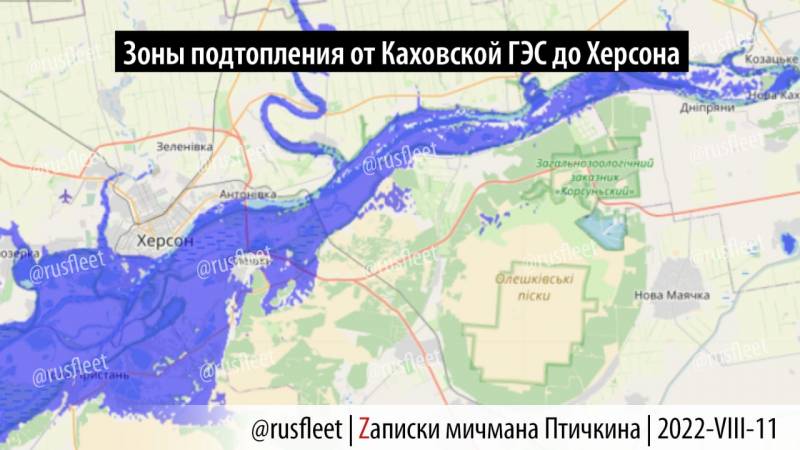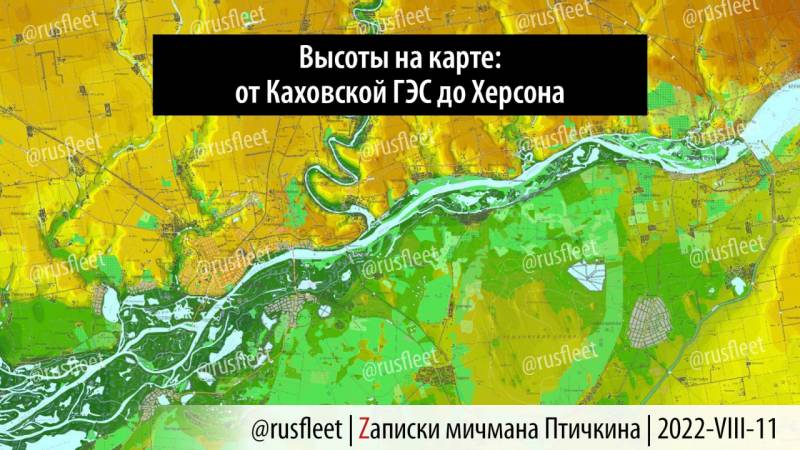 If the dam on the Kakhovka Reservoir is damaged and bursts, the region will face catastrophic consequences. The volume of water in the reservoir is 18,19 km³. Breaking the dam will lead to the fact that colossal flows of water will sweep away everything in its path downstream. The discharge of water will take several days, but the state of emergency will last much longer. Coastal areas will be flooded. Some settlements, for example, Kherson, will be partially flooded, but Naked Pristan will completely go under water. Up to 50 thousand people will suffer.
In addition, the cooling mechanism of the Zaporizhzhya NPP will become more complicated, which can lead to an irreparable disaster. The shallowing of the Kakhovka reservoir will also lead to the cessation of the operation of the North Crimean Canal. The energy system of the region will fail for years, and the damage to the ecosystem is even difficult to imagine. Rebuilding the infrastructure will also take years and huge sums of money. Kyiv operates on the principle - "the territory must be Ukrainian or deserted."