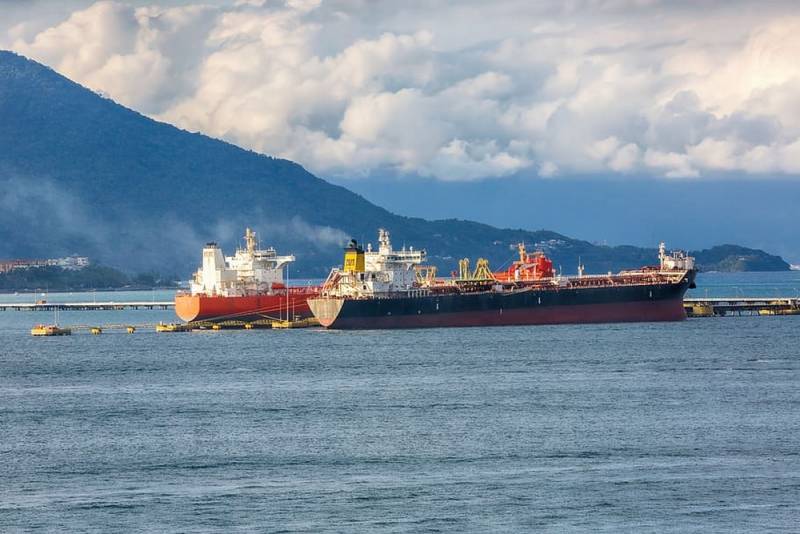 The United States pointed out to India the violation of the embargo on Russian oil. So far, a warning has been issued. According to the US Treasury, which was referred to by the deputy head of the Central Bank of India, an Indian ship on the high seas pumped oil from a Russian tanker. The distillate from this oil was delivered to New York. And although the violation was most likely on the part of a private company and the shipowner, it was India that American officials made a strict suggestion to, pursuing their own anti-Russian goals.
The United States expressed its concern to India that "unscrupulous persons" could use the Indian ship to deliver oil products from Russian oil to New York, bypassing the sanctions. This was announced on August 13, Saturday, by the deputy head of the Central Reserve Bank of India, Michael Patra, at a meeting with government officials, financiers and bankers.
As everyone knows, there are now sanctions against buyers of Russian oil. Here is what the US Treasury told us. An Indian ship met a Russian tanker on the high seas, where it pumped oil from it and delivered it to a port in Gujarat. There, the raw material was processed into distillate, which is used to make single-use plastic.
Patra is quoted by Reuters.
According to the Indian official, the processed product was then delivered by the same ship to New York. He did not specify either the name of the vessel in question or any other details. The US Embassy in India has not yet commented on the situation.
This isolated incident has not in vain become the object of close attention from Washington. There is nothing criminal in it, especially to react at the level of official representatives of the two states. India openly does not help oil products from the Russian Federation to enter America bypassing the embargo, everyone knows about this, at most it happens at the level of private firms. Moreover, American officials spoke about the case in question, since the Indian side did not even know about the event.
However, the United States did exactly as described above. Their goal is clear - under any pretext to put pressure on New Delhi in order to refuse to buy Russian oil. To do this, they make India a "defendant" in the case of violating global sanctions.